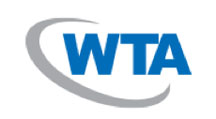 A highly acclaimed award from the World Teleport Association (WTA) is their Teleport Certification Program which debuted at IBC in 2015 and currently 12 teleports are engaged in the quality evaluation and teleports owned by Eutelsat, Signalhorn, Optus, Globecomm, Horizon, Elara Comunicaciones, GlobalSat and Talia have already been awarded WTA certificates.
WTA just announced the latest recipient of a Provisional Certification, that being Cytaglobal and their Makarios Teleport in Cyprus.
To achieve Provisional Certification, a teleport operator completes a +170-item questionnaire and submits their answers to WTA. The Association analyzes the data based on standards established by its Certification Committee and issues the Provisional Certification based on the self-reported information.
The teleport then has six months to achieve Full Certification. To achieve Full Certification under WTA's program, an auditor is dispatched to visit the teleport, provide independent validation of the data submitted in the questionnaire, and identify additional factors that may positively or negatively affect the score. Full Certification is issued at a Tier number from 1 through 4, of which 4 represents the highest degree of excellence, and remains in effect for three years.
WTA's Teleport Certification Program serves teleport operators and their customers by creating an objective, transparent, and internationally accepted method for teleport operators to document the quality of their operations for customers and strategic partners. It also provides a means for customers to select teleport vendors delivering the price-performance level that is appropriate for their applications. Select this direct link for a list of certified teleports.
Christos Limnatitis, the manager of Cytaglobal's National & International Wholesale Division, reported that the Makarios Teleport enjoys a privileged geographical location with optimal conditions for satellite communications, with an extensive infrastructure and is well connected with Cytaglobal's international fiber network to provide ample capacity and dedicated direct links to major international nodes creating a major telecommunications hub in the Eastern Mediterranean and a telecommunications bridge between East and West.
WTA's executive director, Robert Bell, added that early adopters have helped the organization to prove their certification methodology. Companies such as Cytaglobal now obtain an objective rating of their quality of operations as well as the chance to identify, based on global standards, areas of their operations that can be raised to a higher level.

www.worldteleport.org/?page=Certification