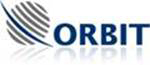 [Satnews] ORBIT Communication Systems has received an order for OceanTRx™4 and OceanTRx™7 systems, the company's Maritime Satellite Communication solutions, from a leading European integrator.
The contract is valued at $1.5 million. The systems will be installed onboard Navy vessels to allow broadband connectivity at sea. This is the first order of the new contract with the Integrator, which the company estimate will order multiple C-, K-u and Ka-band Maritime Satellite Communication systems in the next few years.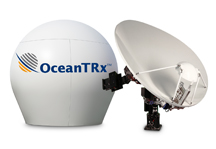 OceanTRx4 (1.15m) and OceanTRx7 (2.2m) are ORBIT's flagship maritime SATCOM systems supporting C-, X-, Ku- and Ka-band frequencies in various configurations. The modularity of these systems allows for easy maintenance and upgrade on the ships, as well as outstanding RF performance and dynamic response under all sea conditions.
The innovative design of the OceanTRx systems has set the standard for maritime SATCOM solutions around the world for both Defense and Commercial uses for mission and business critical applications, providing industry-leading performance and significant competitive advantages in every performance aspect. Equally notable is their compatibility with international standards, including performance and regulatory compliance with the demands of the world's largest satellite companies.
According to Erez Shabirow, ORBIT's CEO: "This is a significant order for a leading NATO Navy. ORBIT sees it as confirmation of the firm's position as a leading player in the defense market. The OceanTRx family is well known for its performance and reliability and I believe that this order is a harbinger of additional significant orders for ORBIT in 2016."