[SatNews] General Atomics Aeronautical Systems, Inc., a manufacturer of Remotely Piloted Aircraft (RPA) systems, radars, and electro-optic and related mission systems solutions, announced that it has honored 45 suppliers with the company's annual Supplier Excellence Awards in recognition of outstanding quality and delivery performance.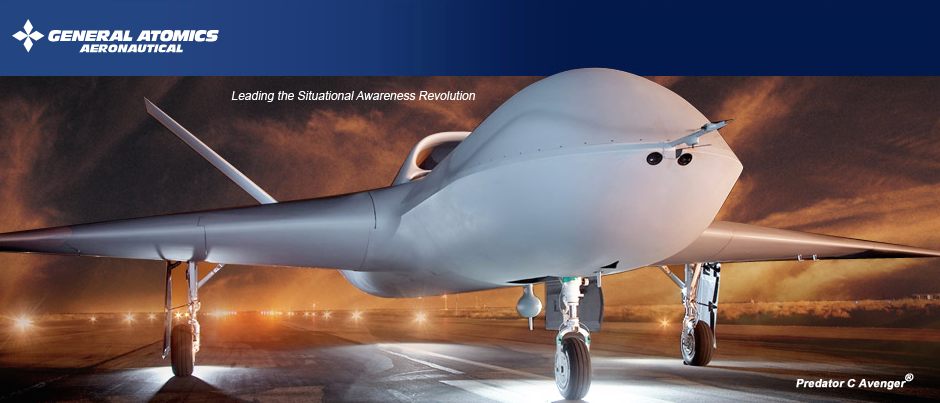 "A key component behind GA-ASI's success is our highly skilled and dependable supply chain, consisting of dozens of suppliers who are committed to sustaining our line of life-saving, highly reliable RPA for customers worldwide," said Frank W. Pace, president, Aircraft Systems, GA-ASI. "On behalf of GA-ASI, we'd like to thank them for their dedicated service and commitment to excellence."
The GA-ASI Supplier Excellence Awards recognize outstanding suppliers who sustained or exceeded a 98 percent quality and on-time delivery performance rating. A total of 574 production suppliers across all product lines were eligible to receive this special recognition.
Awards were made to the following suppliers in the third and fourth quarters of 2014:
Advanced Machining and Tooling, Poway, California
Aegis Electronic Group Inc., Gilbert, Arizona
Affiliated Metals, Salt Lake City, Utah
Applied Composites Engineering, Indianapolis, Indiana
Aviation Devices and Electronic Components LLC, Fort Worth, Texas
Barry Controls Aerospace, Burbank, California; Certified Metalcraft Inc., El Cajon, California
Cessna Aircraft Company, DBA McCauley Systems, Wichita, Kansas
CNC Dynamics, Inc., Vista, California
Coastline HPC, Garden Grove, California
Coastline Metal Finishing, Garden Grove, California
Coilcraft Inc., Cary, Ill; Decisive Testing Inc., San Diego, California
Earle M. Jorgensen Company, Lynwood, California
EDO Corporation - Defense Systems, North Amityville, NY; Electrolurgy, Inc., Irvine, California
Elite Metal Finishing, Oxnard, California
Fry Steel, Santa Fe Springs, California
General Electronic Devices, San Marcos, California
Globe Motors, Dayton, Ohio
Hydraflow, Fullerton, California
Instrument Engineers, Burbank, California
Insulation Supply Company, Torrance, California
KGS Electronic, Arcadia, California; Manzke Machine, Inc., Escondido, California
Mathy Machine, Santee, California
Microphoto Inc., Roseville, Michigan
Mini Circuits, Brooklyn, New York
Newport Adhesives & Composites (now Mitsubishi Rayon Carbon Fiber), Irvine, California
North Hills Signal Processing, Syosset, New York
Palmdale Heat Treat Inc., Palmdale, California
Plastifab, San Diego, California; Prime Plating, Sun Valley, California
San Diego Fluid Systems, San Diego, California
Santa Clara Plating, Santa Clara, California
Santourian Manufacturing Inc., Oceanside, California
Sensor Systems Inc., Chatsworth, California
Tencate Advanced Composites, Morgan Hill, California
Test Equity, Moorpark, California
Textile Products Inc., Anaheim, California
The Litzenberger Company, Hesperia, California
TTI Inc., San Diego, California
Tube Bending Inc., Apple Valley, California
Tulsa Propulsion Engines, Inc., Beggs, Okla
Wire Masters Inc., Columbia, Tenn