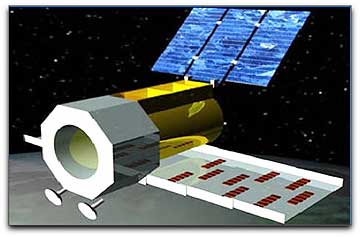 Space Exploration Technologies (SpaceX) has signed an agreement with CONAE, Argentina's National Commission on Space Activity, for two launches aboard SpaceX's Falcon 9 medium-to-heavy lift vehicle.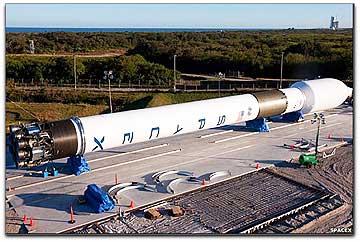 The flights will send the
SAOCOM 1A
(
SAR Observation & Communications Satellite
) and
1B
Earth observation satellites into sun-synchronous orbits, where they will provide imagery for natural resources monitoring, as well as emergency and disaster management. These identical SAOCOM satellites each carry an L-band
Synthetic Aperture Radar
(
SAR
) instrument.  Among other civil applications, the main purpose of the constellation is the measurement of the soil moisture over the
Pampa Húmeda
in Argentina. The two SAOCOM satellites will join four X-band SAR
COSMO-SkyMed
satellites from the
Italian Space Agency
(
ASI
), creating the
Italian-Argentine System of Satellites for Emergency Management
(
SIASGE
) constellation. The first three of the ASI satellites were launched in 2007 and 2008 with the fourth expected to fly in 2010.
"SpaceX is excited to be CONAE's launch service provider for the SAOCOM 1A and 1B missions," said
Elon Musk
, CEO and CTO of
SpaceX
. "The Falcon 9 launch vehicle has been designed to the highest level of reliability and performance; we look forward to helping ensure the success of the SAOCOM satellites." The inaugural flight of
Falcon 9
is scheduled for this year, with the first
Dragon
spacecraft scheduled to fly on a subsequent launch, both from SpaceX's launch facility at Cape Canaveral, Florida.