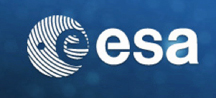 [SatNews] A year after its launch, ESA's Proba-V is set to make a giant leap for a minisatellite: Formally taking over the task of continuously charting our planet's global vegetation.
For 5,880 days—16 years in all—the Vegetation cameras on France's full-sized Spot-4 and Spot-5 satellites have been monitoring plant growth across Earth, compiling a new global map every two days. Scientific teams around the world use these sensors to predict crop yields, chart the progress of drought and desertification, pinpoint deforestation and improve climate change models. However, Spot-4 stopped operating last year and Spot-5 is nearing the end of its life cycle. The torch will shortly be passed to Proba-V, ESA's latest minisatellite, which was launched on May 7th of last year.
On May 30, Proba-V's own Vegetation camera will formally take over the task of collecting this information from Spot-5. The two instruments enjoyed a one-year overlap, which has allowed detailed cross-calibration between the two, ensuring a consistent time series for scientists to employ seamlessly.
"Proba-V's new job is a notable first for a small satellite," said Bianca Hoersch, ESA's Proba-V Mission Manager. "At less than a cubic meter, the entire satellite is actually compact enough to fit inside the former generation of Vegetation sensors, which were housed aboard the van-sized Spot satellites."
This new generation had to be extensively redesigned to fit aboard ESA's minisatellite, while retaining the wide 2250km field of view that allows it to chart all vegetation every two days. At the same time, the redesign also sharpened its acuity considerably, from 1km to 300m, down to 100m in its central swath. Proba-V was designed and built rapidly by a Belgian consortium of companies, specifically to serve as a gapfiller between Spot and ESA's coming Sentinel-3 mission.
The latest in ESA's 'Project for Onboard Autonomy' satellite family, Proba-V is not only one of the smallest missions in space but also the smartest. The high-performance satellite requires minimal human involvement. For example, its fully autonomous navigation means it can change orientation while automatically avoiding hazards such as turning towards sunlight which might blind its camera. Its flight computer, developed by mission prime contractor QinetiQ Space in Belgium, stores data using solid state flash memory, more typically found in consumer USB sticks, digital cameras and mobile phones.
This is a tenfold improvement on previous techniques, allowing the satellite to store imagery for half the world between its 10-times-per-day data downlinks to the ground.