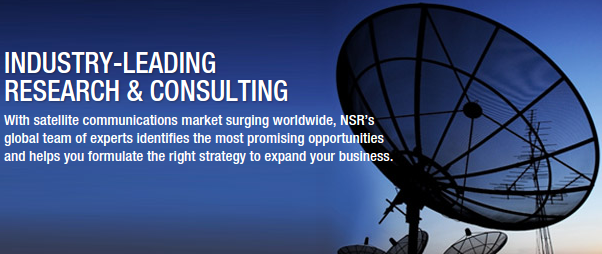 [SatNews] Big Data promises to revolutionize the way business is conducted… but can it also revolutionize the M2M and IoT (Internet of Things) via Satellite sector?
This NSR webinar that will be held on February 10th at 10:00 a.m. EST analyzes the market opportunities for Big Data in M2M communications, explaining how this differs from traditional M2M applications, and considers what benefits can be derived from this demand for satellite operators and service providers alike. With the M2M/IoT via Satellite market set to reach almost $2.5 billion by 2023, this active sector continues to grow and evolve with changing requirements affecting opportunities differently in various sectors. Will the continued investment in Big Data infrastructure ensure that M2M and IoT growth will accelerate in this rapidly expanding market, or will this simply be another passing trend?
Join NSR for this FREE webinar that will examine current and future opportunities from Big Data and data analytics in the M2M and IoT via Satellite market. This FREE webinar will answer the following critical questions:
• How much new bandwidth will be required for the growth of Big Data via satellite?
• Which applications will be the biggest drivers of data analytics, and which regions will dominate?
• Which verticals will represent the largest untapped demand over the long term?
• To what extent will latency play a factor, and how critical is this for end users requiring bandwidth?
• What frequencies and types of solutions will be preferred over time?
• What is the role of cellular-based M2M in data analytics, and how will this affect the satellite play?
This is a must-attend webinar for...
• Satellite Operators and Service Providers
• Satellite Equipment Manufacturers
• Mobile & Cellular Service Providers and Equipment Manufacturers
• Technology Companies
• National Telephony Operators
• Wireless Trade Associations
• Anyone with an interest in Future Satellite-Based M2M or IoT Market Opportunities
Access https://attendee.gotowebinar.com/register/5503808126772475138 to register for this webinar.
After registering, you will receive a confirmation email containing information about joining the webinar.