[SatNews] True North Technologies has introduced their Revolution™ AV (TNT4000), a strap-down electronic navigation module designed specifically for commercial, industrial and military users requiring high accuracy, repeatability, and low power consumption in dynamic environments.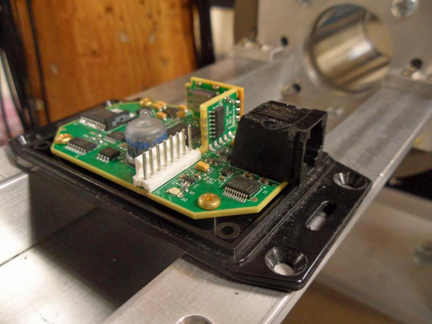 The Revolution AV is the latest addition to True North's family of Revolution devices that have a time-tested reputation for quality and performance. An enhanced version of the Revolution GS, the AV features a sensor suite which includes precision 3-axis MEMS rotation, rate, acceleration and magnetic sensors, and a dual-axis electrolytic tilt sensor (for the ultimate in near-level accuracy). All 11 sensor measurements are calibrated over a -50° to 110°C temperature range and are aligned in three dimensions. In addition to azimuth output, all raw and calibrated measurements are available at up to 28 readings per second. Rate gyro measurements rotated to the inertial frame of reference are also available. Independent complementary filters for pitch, roll, and azimuth can be adjusted for the user's requirements.
The recommended applications for the AV are manned and unmanned aerial and underwater vehicles, robotics, weather buoys, antenna positioning, platform stabilization, excavation machinery, and irrigation equipment. For more information please go to http://www.tntc.com/.