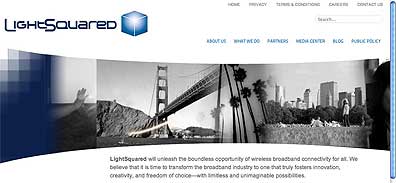 [SatNews] There is always room for improvement when it pertains to communications, and so ...
LightSquared™, a wholesale carrier building a nationwide wireless broadband network, and Gateway Communications Services Inc. (Gateway CSI), a communications and IT technology company providing services to Mid-Atlantic business and government agencies, announced a wholesale agreement that will allow Gateway CSI to offer customers branded high-speed wireless services using LightSquared's 4G-LTE network.
Gateway CSI currently designs customized telecommunications
solutions that help their customers improve communications with clients and constituencies. With the LightSquared agreement,
Gateway CSI can now deliver affordable, branded wireless services to its existing customers, target new customer segments and expand into new regions through their network of partners
.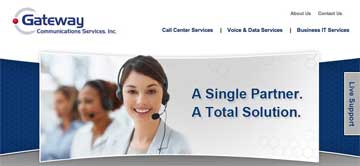 "The innovative technology and support our customers have
come to expect from us will be greatly enriched by the advanced wireless services we can now offer with LightSquared
," said
Gilbert Smith
,
president of Gateway CSI.
"Driving awareness among prospective customers and moving into new markets require that we have a state-of-the-art wireless solution. LightSquared's wholesale rates will allow us to deliver affordable wireless services that enhance our competitive position and accelerate our growth."  
"Gateway CSI is the latest example of a company that is leveraging LightSquared's network to expand its service offerings and fuel its growth," said
Sanjiv Ahuja
,
chairman and chief executive officer of LightSquared
. "Offering innovative mobile broadband solutions will not only create new revenue for Gateway CSI, but will benefit their existing customers who are eager for affordable wireless connectivity."