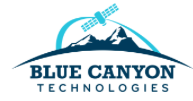 Blue Canyon Technologies competed for, and won, a highly sought-after $1.54 million contract from the Defense Advanced Research Projects Agency (DARPA) for Phase 1 Architecture and Design of a spacecraft of DARPA's Blackjack Program.
Blue Canyon Technologies (BCT) will design an ESPA-class micro-satellite using their state-of-the-art commoditized FleXbus spacecraft architecture. The spacecraft will feature BCT's flight-proven integrated avionics and attitude control. BCT's focus will be on the development of the systems requirements and preliminary designs, culminating in the Preliminary Design Review (PDR).
With funding being provided by DARPA and the U.S. Air Force, the basic formula of the Blackjack program is to develop and demonstrate the critical technical elements for building a global high-speed network platform in low Earth orbit (LEO) that enables highly networked, resilient and persistent Department of Defense (DoD) payloads.
Subsequent phases will cover detailed design up through a CDR, construction of two flight spacecraft, launch and demonstration of the first two spacecraft for six months, and finally build and launch 18 additional spacecraft to complete a 20-spacecraft constellation demonstration by 2021.
A company spokesperson stated they are excited to be off and running on this program as they all recognize the importance of this project. The core elements of this effort have been in the works at BCT for years and they are thrilled to be able to see them realized on Blackjack. They are expecting to see numerous constellations of their high-performance spacecraft bus with interconnections between the satellites and the ground, performing various functions for multiple users. The Blackjack program will be leading the way.
In addition to designing spacecraft for the Blackjack program, BCT is now supporting numerous successful missions with a cumulative total of four spacecraft, 11 attitude control systems, 25 star trackers and 69 reaction wheels on-orbit. In conjunction with this recent on-orbit success, BCT has expanded their satellite manufacturing facilities in Boulder, Colorado to over 42,000 square feet.
The new facility was designed to accommodate the demand for their high-performance, high-reliability spacecraft, subsystems, and components. BCT's new state-of-the-art facility supports high-volume spacecraft production, including constellations, by leveraging new cleanrooms, thermal vacuums, vibration, integration, and test capabilities.
BCT has orders for nearly 60 spacecraft, ranging from 3U CubeSats to 200kg ESPA-class, for missions in LEO to GEO, for commercial, academic, and government customers. BCT has also recently obtained building permits for an additional 40,000 square feet, which will make their facility one of the largest for small satellite production in the world.