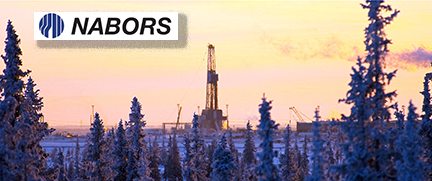 Nabors Industries has renewed contracts with Speedcast International to provide three years of onshore and offshore connectivity services at Nabors' sites throughout North and South America — Nabors owns and operates one of the world's largest land-based drilling rig fleets and provides offshore drilling rigs across the globe.
Speedcast's services enable data and voice connectivity globally, providing cost effective and dependable links to onshore and offshore remote sites. Speedcast also augments land-based VSAT links with L-Band backup, providing VSAT connectivity to deliver communications to remote, land-based sites.
The connectivity services are supported by Speedcast's 24/7/365 global customer support centers, with local field engineers in the region to provide fast, reliable support. Speedcast has supported Nabors with similar networks and services, both onshore and offshore, in multiple locations around the world.
Executive Comment
Speedcast's EVP of Energy, Keith Johnson, said that more remote environments require sophisticated communications technologies. Speedcast has been servicing major energy operators for many years and has built a solid local presence in the diverse regions that they operate in.