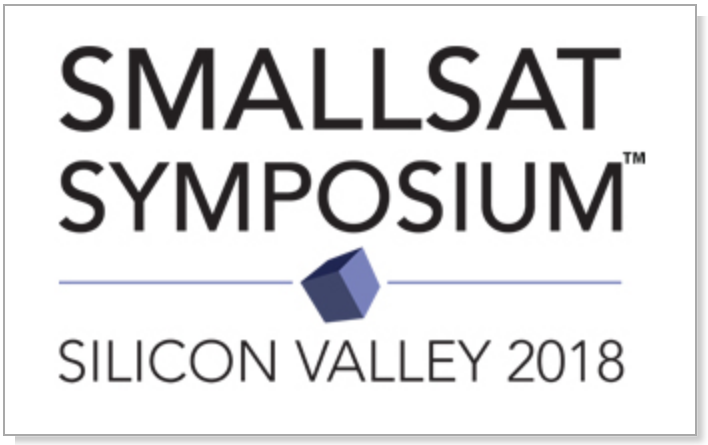 From February 5 through February 8, a major event occurred in Silicon Valley in California — the SmallSat Symposium.
The information the attendees received was highly useful and important — however, attempting to partake of all of the subject-matter expertise that was presented in its entirety was a challenge.
This year, space history occurred for all to see — on Tuesday, February 5, the symposium welcomed Dr. Hans Koenigsmann, the Vice President of Build and Flight Reliability at SpaceX. His presentation was delivered just ahead of the record breaking launch of SpaceX's Falcon Heavy, which was viewed on all of the Computer History Museum's large video screens to the cheers and kudos from the attendees.
The sessions were refreshingly candid — for those unable to attend, or those who would appreciate reviewing the rich information afforded at the symposium, there is good news. Now available are in situ videos that captured the presented sessions. For those who attended the SmallSat Symposium, as many as three recorded sessions may be requested for viewing at no charge — keynotes videos are also available at no cost.
There are a total of 20 videos in the complete set, running for a total of 17 hours and 13 minutes. Each video is available for rent by any interested party — attendees or not — from a special Vimeo infosite established for the distribution of the 2018 SmallSat Symposium video recordings.
Here is a list of the video recordings available for rental and their running times...
SmallSat M&A 2017: A Year in Review & trends to watch out for in 2018 — 58:02
Keynote — Dr. Hans Koenigsmann, Vice President of Build and Flight Reliability, SpaceX — 44:07 (free)
The SmallSat Industry – A Synopsis — 57:58
Briefing — Space Debris — 34:22
Briefing — Space Law and Policy — 32:45
Earth Observation and Remote Sensing — What is the Market? — 52:26
Launch Opportunities and Payload Differences— 58:02
How NASA, Government, Universities and Research Institutes work with Industry — 57:23
Working with Prime Contractors — 1:01:09
Market for Defense Applications — 1:01:39
Dario Zamarian, Group President, SSL — Fireside Chat — 45:20 (free)
Ground Services and Networks — 59:59
Briefing — Mobile Connectivity — 34:24
Briefing — SmallSat Manufacturing: Staying Ahead of Technology — 36:26
Constellations — Proposals and Implementation — 1:02:19
Cloud Computing in SmallSat Constellations — 56:35
Finance and Securing Capital — 1:01:36
Spectrum Availability and Alternatives — 53:41
Briefing — How to Grow Your Company — Securing Exceptional People — 43:28
The Small Satellite Advantage — Business Case Considerations — 1:01:31
An option is also offered to view all of the proceedings on iOS, Android, Apple TV, Roku and Chromecast devices at a special price for a 48-hour streaming period of time.
Gain the insights that encompassed the attendees at the SmallSat Symposium in the comfort of your office or home by accessing the session videos for replay at your convenience.
To gain access to these informative videos, please select this direct link...