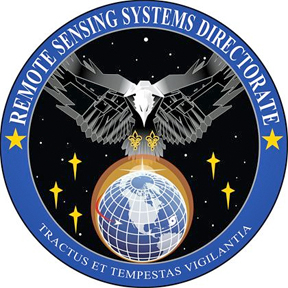 [SatNews] The Space and Missile Systems Center (SMC) Remote Sensing Systems Directorate was recently selected for a Rapid Innovation Fund (RIF) award of $3 million to support Space Based Infrared System (SBIRS) data exploitation innovations. This award will be used to fund the Architecture for Real-time Overhead Persistent Infrared Wideband (ARROW) project, an initiative which enables the detection and tracking of dimmer and hard-to-detect objects to better protect the warfighter and the homeland.
"With the ARROW project, we'll be able to produce advanced algorithms that allow us to detect dimmer targets, giving us a huge tactical and strategic advantage," said Colonel Mike Guetlein, Director of the Remote Sensing Systems
Directorate. "At the tactical level, there is potential to improve force protection for in-theater assets by providing units more warning time to enter a protective posture. The best part is that this isn't a long multi-year effort; we fully expect to have this capability installed into operations in under two years."
The Rapid Innovation Fund, administered by the Office of the Assistant Secretary of Defense for Research and Engineering and the Office of Small Business Programs, provides a collaborative vehicle for small businesses to provide the department with innovative technologies that can be rapidly inserted into acquisition programs that meet specific defense needs. Each year, dozens of potential projects compete and only a few are chosen. The ARROW project was in a pool of 45 potential applicants and ultimately was 1 of only 16 Air Force efforts chosen for award.