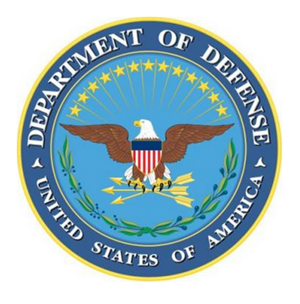 The Department of Defense is fully engaged with federal, state, territorial and international mission partners and remains postured to respond to requests for assistance to territories and states affected by Hurricane Irma — General Lori Robinson, Commander, U.S. Northern Command (USNORTHCOM), is the lead for DoD's domestic response.
DoD brings unique military capabilities that are effective in disaster relief efforts. The following is an update of DoD efforts:
• The Governors of Puerto Rico, the U.S. Virgin Islands, and Florida activated National Guard personnel to support state search and rescue and evacuation operations. There are 5,242 National Guard members available in Puerto Rico; 596 available in U.S. Virgin Islands; and 8,052 in Florida.
• The USS Kearsarge and the USS Oak Hill with 26th Marine Expeditionary Unit (MEU) and FEMA staff embarked, will support response operations in the U.S. Virgin Islands and Puerto Rico starting on September 8. The USS Iwo Jima and USS New York are preparing to provide additional support. The USS Wasp, along with U.S. Transportation Command (USTRANSCOM), are executing patient evacuation operations in the U.S. Virgin Islands.
• USNORTHCOM is providing urban search and rescue capabilities in the Caribbean to assist with life-saving and life-sustaining efforts. The Defense Logistics Agency (DLA) is providing generators, fuel, food, water and other life sustaining commodities to first responders and survivors. Specifically, DLA is providing 50,000 gallons of unleaded gasoline and 50,000 gallons of diesel to Warner Robbins AFB, Georgia, in support of potential requirements.
• USNORTHCOM is developing logistics support solutions and has identified incident support bases at Maxwell Air Force Base, Ala., Joint Base McGuire-Dix-Lakehurst, New Jersey, Fort AP Hill, Virginia, Moody AFB, Georgia, Fort Bragg, North Carolina, and Warner Robbins AFB, Georgia, to support response operations.
• U.S. Army Corps of Engineers (USACE) is prepared to conduct port surveys and dredging missions to reopen ports after the storm passes. USACE has deployed power teams and debris removal experts in Puerto Rico and the U.S. Virgin Islands to conduct assessments and restoration activities. In Florida, USACE is closely monitoring the levels of Lake Okeechobee and the surrounding Herbert Hoover Dike.
• U.S. Southern Command (USSOUTHCOM) and USNORTHCOM remain in close coordination with USAID, through the Office of U.S. Foreign Disaster Assistance (OFDA), which leads and coordinates all U.S. government international disaster assistance. While no requests for assistance have been received from USAID, OFDA civilian-military coordinators are at USSOUTHCOM, USNORTHCOM and U.S. Embassy Haiti to plan for any potential requests.