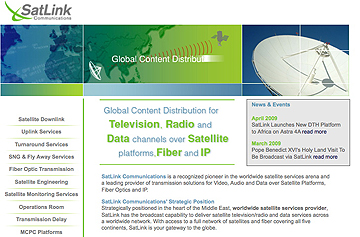 SatLink Communications Ltd. and SES WORLD SKIES have launched a new DS3 fiber link connecting their teleport facilities.
The new link allows
SatLink
client's direct access to
SES WORLD SKIES
' U.S satellite fleet, while also enabling SES WORLD SKIES to further expand the reach of its satellites covering Europe, Africa, Asia and the Middle East.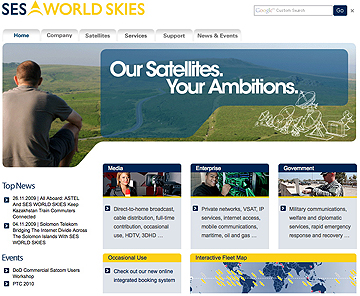 This collaboration strengthens the two companies decade-long relationship and is expected to bring additional business opportunities to both companies. For SES WORLD SKIES, the connection represents an additional means to extend the reach of SES' satellite fleet in the growing Asian, Pacific, African, Middle Eastern and European markets. SatLink, one of SES WORLD SKIES key teleport partners in the Middle East region, enhances its global distribution capabilities by linking its Israel-based teleport to the Americas through SES WORLD SKIES' satellite fleet and augments its world-wide transmission capacity and global fiber network. Earlier in 2009, SatLink acquired capacity on SES ASTRA's
Astra 4A
(
Sirius 4
) satellite with a MCPC (Multi-Channel Per Carrier) platform providing DTH reach in sub-Saharan Africa.