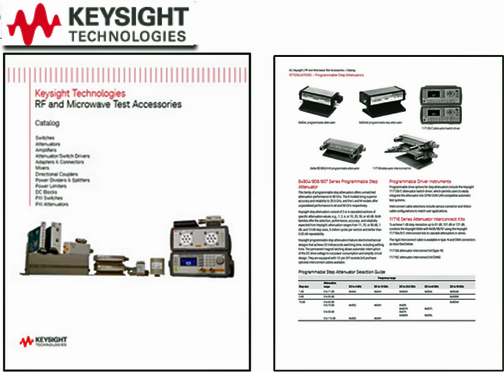 Measurement systems certainly don't need weak links to offset an engineer's good works.
In order to ensure the correct measurement systems are being acquired, information gleaned from catalogs can be of great assistance—Keysight Technologies is now offering their free RF and Microwave Test Accessories catalog to help complete a company's or a project's test solutions needs. The catalog offers in-depth info on more than 400 reliable switches, attenuators, amplifiers and other accessories for benchtop instruments and the PXI modular platform.
The company's test accessories are resultant of decades of innovation that created the build blocks used in their test-and-measure products and solutions, assisting users by speeding the time to market as well as achieving lower test costs.
Order a free copy at this direct link...