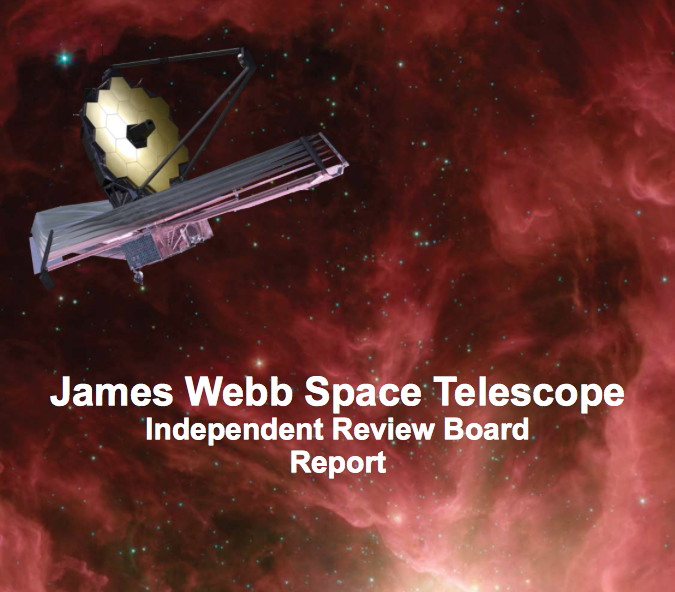 NASA's report regarding the Webb Telescope has been made public.
NASA Completes Webb Telescope Review, Commits to Launch in Early 2021
The Independent Review Board (IRB) established by NASA to assess progress on its James Webb Space Telescope has unanimously recommended that development on the world's premier science observatory should continue; NASA has established a new launch date for Webb of March 30, 2021.
A report issued by the review board addresses a range of factors influencing Webb's schedule and performance, including the technical challenges and tasks remaining by primary contractor Northrop Grumman before launch.
Following is the cover letter: Summary of NASA responses to Webb Independent Review Board Recommendations
Read the full report and NASA's response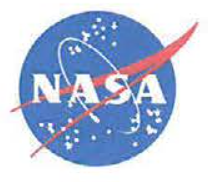 National Aeronautics and Space Administration
Headquarters
Washington, DC 20546-0001
Reply to Attn of: Science Mission Directorate
JUN 2 6 2018
Summary of NASA responses to Webb Independent Review Board Recommendations
Following the agency's review of the mission's remaining tasks and recent integration and test challenges, NASA has established March 30, 2021, as the new launch date for the James Webb Space Telescope (Webb), the next great astronomy observatory. This date is consistent with the findings of an Independent Review Board (JRB), set up on April 2018, and chaired by retired Aerospace Executive and Member of the Academy of Engineering, Tom Young. As a result of the delay, Webb's total lifecycle cost to support the March 202l launch date is estimated at $9.66 billion. The development cost estimate to support the new launch date is $8.8B (up from the $8B development cost estimate established in 2011). Along with the IRB's broad-view assessment, NASA also considered data from the project's Standing Review Board (SRB). Both review panels had concluded that a 2020 launch date would have been feasible before the recent acoustics test anomaly.
By setting this new launch data, NASA also agrees with a central finding of the IRB that the development of this telescope should move forward because of the exceptional potential and science insight the James Webb Space Telescope promises. The value of Webb was confirmed by NASA Administrator Jim Bridenstine: "Webb is a top priority mission that has great national importance for the agency and it will move forward. Webb wi11 leave a legacy of exceptional science and cutting-edge technical innovations in the years ahead and will inspire future generations of astronomers, explorers, scientists, artists, and engineers."
In response to my charge, the IRB identified a variety of factors influencing mission success, leading to findings and recommendations to NASA over a wide range of technical, organizational, and other factors. NASA fully accepts the intent of all the IRB's recommendations (italicized), has already started implementing most of them, and NASA's response (bold) to each is provided below. The full IRB report is also available. The newly established launch date, cost commitment, and our responses to the IRB report were approved by the Agency Program Management Council.
I want to thank the IRB members for their critical analysis of the project as a whole. They have provided us with valuable independent insights that will help ensure the success of this crucial mission. In fact, some of the recommendations are aligned with actions already taken by the project team prior to receiving this report.
Webb's world-class science, from detecting light from the first stars and galaxies in the distant universe to probing the atmospheres in nearby exoplanets for possible signs of habitability, will underpin many other astrophysics projects that will use its high-caliber capabilities to enhance their science return. I look forward to the successful completion of this important mission.
Thomas H. Zurbuchen, Ph.D.
Associate Administrator,
Science Mission Directorate
Attached: NASA's Response t IRB recommendations
The entire presentation can be found here.