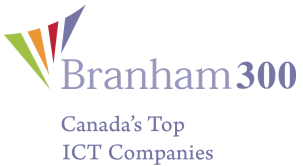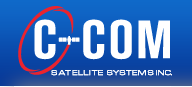 Positive recognition among one's peers is certainly a 'feather in your cap', and cause for celebration—again—at C-COM Satellite Systems Inc. (TSXV: CMI), a global provider of mobile auto-deploying satellite antenna systems. The company has once again been ranked among the top 250 Canadian Technology Companies by the Branham Group. The company was ranked at #197 in 2016 and the latest edition of the Branham300.
Leslie Klein, President and CEO of C-COM Satellite Systems Inc. said that C-COM's mobile, Comm-on-the-Pause, auto-pointing antennas continue to be in great demand across the world, with partners in over 100 countries and nearly 8,000 units sold globally. Their iNetVu®product line is world class and their in-house engineering and support are one of the best in the industry.
Other positive aspects of the company that brought them to the attention of the Branham300 include:
C-COM is also developing mechanically and electronically steerable flat panel antenna systems, that could create major positive changes in the satellite broadband antenna business.
Financially, the company has been profitable for 12 consecutive years, is debt free with a significant cash position, and pays dividends to its shareholders.
C-COM maintains an extensive inventory to meet urgent demand and can deliver antenna systems within days from receipt of orders.
Klein added that their strong financials enable them to continue to improve their existing line of products, develop novel solutions and innovate for the future.
Wayne Gudbranson, CEO, Branham Group offered his opinion saying that he is again impressed by the performance of Canada's technology community. The sector has set another revenue record, as measured by their Top 250 ranking of Canadian companies, and the younger companies that comprise their Top 25 Up and Comer list show great promise and will help build their innovation economy. Gudbranson concluded that the companies that comprise the Branham300 have a lot of reasons to be proud.