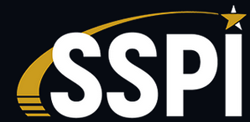 Space & Satellite Professionals International (SSPI) has opened nominations for the 17th Induction to the Space & Satellite Hall of Fame.
The new Inductees will be honored at Hall of Fame Reception on March 13, 2018, the first night of the SATELLITE 2018 conference, at the National Air & Space Museum in Washington, DC. Nominations are due by January 8, 2018.
The Space & Satellite Hall of Fame recognizes the invaluable contributions of the visionaries who have transformed life on planet Earth for the better through space & satellite technology. Members of the Hall of Fame are recognized pioneers in communications, satellite-related aerospace, scientific research, or the development and delivery of applications for business, institutions and government via space and/or satellite. They include James Monroe III of Globalstar, John Celli of Space Systems Loral, David Thompson of Orbital ATK and Mark Dankberg of ViaSat as well as pioneers such as Dr. John Pierce, Eddy Hartenstein, Stanley Hubbard and Santiago Astrain.
Founded in 1983, the Space & Satellite Professionals International is on a mission to make the space and satellite industry one of the world's best at attracting and engaging the talent that powers innovation. With more than 3,700 members in 40 nations, it is the largest space and satellite industry association in the world.
"The Space & Satellite Hall of Fame turns 30 this year," said executive director Robert Bell. "It began with the first great wave of innovators, from Sir Arthur C. Clarke and Dr. Harold Rosen to Sidney Topol and Rene Anselmo. Today, a new wave of innovation is sweeping the industry, and we look forward to honoring the people who are making it happen."