Stratos Global Corporation has signed an agreement to become a global distributor of two new ViaSat ruggedized BGAN terminals and Stratos will distribute the terminals via its direct sales force and via its global network of channel partners.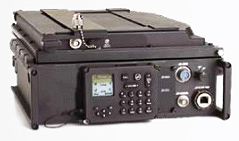 The ViaSat terminals are the latest additions to
Stratos
' portfolio of
BGAN
hardware products, which already includes offerings from
Addvalue
,
Hughes Network Systems
, and
Thrane & Thrane
.
BGAN from Stratos
is a mobile satellite offering that uses portable, lightweight terminals to provide simultaneous, high-speed data (up to 492 kbps) and voice connectivity anywhere in the world. BGAN is ideally suited to enable communications in areas where terrestrial or cellular networks are damaged, congested, non-existent, or too difficult to deploy. Stratos now boasts more than 10,000 BGAN activations for military and NGO agencies, media organizations, first responders, and professionals in many other industries in 185 countries worldwide. The ViaSat ruggedized VRT-100, which is small enough to transport in a rucksack, provides voice and high-bandwidth IP connections beyond line-of-sight, even in harsh weather conditions. The terminal also affords 12 hours of transmit time and 24 hours on standby, using standard batteries designed for military radios. The unit's antenna can be placed up to several hundred feet from the unit itself. The
ViaSat AN/PSC-14
terminal offers the same features as the VRT-100, in addition to embedded Type 1, HAIPE IS encryption allowing U.S. and multinational secure access.