[SatNews] ...the Bring Your Own Device (BYOD) Wi-Fi solution that enables the crew to make voice calls and access the Internet in privacy using their smartphones, tablets or laptops.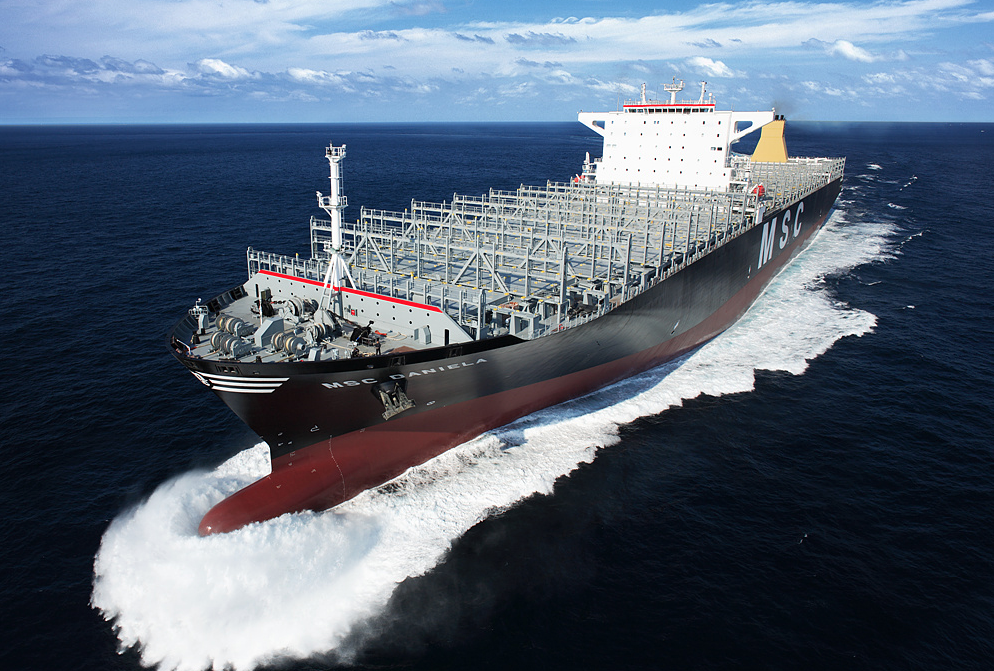 MSC Cargo Italy, one of the top three container companies in the world, has contracted Marlink to deliver the new WaveCall Plus high-speed Broadband VSAT (Very Small Aperture Terminal) package for its entire fleet of 124 vessels. WaveCall Plus is part of AuroraGlobal, the new multi-band high-speed initiative launched by Airbus Defence and Space in March 2014.
Already using VSAT on board its ships, MSC selected WaveCall Plus as the proposition best fitting its vessel's operations and crew communications requirements and budget, after a thorough review of the various VSAT offerings available in the market.
"With the significantly improved connectivity and communications capabilities offered by WaveCall Plus, we intend to enhance fleet operations through remote monitoring and management of ship systems including among others power management, propulsion control, ballast automation and cargo control and monitoring," said Aniello Mastellone Technical Director, MSC Cargo Italy. "Our Crew will also benefit from new and affordable access to the Internet, Multimedia Content and Social Media in order to feel closer to home with a safe and constant telephone contact with acceptable and affordable costs, in accordance with new MLC 2006 regulations."
Supporting crew communications is the Bring Your Own Device (BYOD) Wi-Fi solution that will enable MSC crew to make voice calls and access the Internet in privacy using their own smartphones, tablets or laptops. The BYOD solution integrated within the recently released XChange v3 platform, will be installed on all MSC cargo vessels. Designed to optimise voice and IP communications between ship and office, XChange v3 enables more efficient use of MSC's enhanced on board connectivity as well as a reduction in operational costs because vessel IT and other admin can be cost-effectively outsourced to shore.
Marlink will also deploy advanced web compression and filtering, secure VPN and SkyFile Mail Premium (including Anti-Virus, eNoad and Mail Manager portal) to ensure MSC has full control and can maximise the potential of its improved VSAT services across its fleet.
The managed-service contract signed by MSC includes the installation of a fully-integrated, pre-tested below-deck rack with a future-proof High-Throughput Satellite (HTS) capable VSAT antenna, as well as Marlink's contract-lifetime global maintenance and service support wherever MSC Cargo vessels operate.
"MSC wanted a satcom solution to harmonise communications and IT across its whole fleet in order to achieve maximum operational efficiency. It needed to offer the best value for money without compromise on quality and reliability. We are pleased that MSC recognised these qualities in our new WaveCall Plus package," said Antoine Lisse, Key Account Manager at Marlink. "In addition to twice the bandwidth and data allowances available previously, Wavecall Plus offers the most extensive Ku-band VSAT coverage available on the market, combined with MSS (Mobile Satellite Services) back-up for business critical communications. The flexibility we offer gives MSC the freedom to choose the connectivity service best fitting their needs today and in the future." Learn more here.