Supporting SATCOM-On-The-Move (SOTM) mobility applications, Advantech Wireless has just earned a multi-million dollar order from a NATO member country for a specialized modem.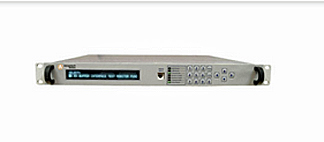 This advanced satellite modem is the AMT-83L and has added a number of advanced features to the unit's predecessor, the AMT-73L modem, which also happened to be the first worldwide satellite modem to be certified with MIL-STD-188-165A by DISA. The AMT-83L possesses a much higher data rate, offers full-fledged IP traffic with a built-in router and also brings GSE encapsulation into play.
According to Cristi Damian, the Vice President of Business Development at Advantech Wireless, these modems have been designed to fulfill advanced, two-way, satellite gateway communication requirements in Defense Satellite Communications Systems and include Direct Sequence Spread Spectrum (DSSS) capability. The AMT83L is based on the success of the AMT-73L line of DISA certified modems, with thousands of units deployed and field tested throughout the world.