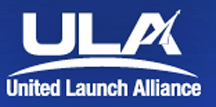 United Launch Alliance (ULA) has issued its request for student teams from kindergarten through 12th grade to create "payloads" for the 2019 ULA and Ball Aerospace Student Rocket Launch.
More than 20 K-12 student teams will have a chance to design, build and launch objects, experiments or instruments on the ULA-intern-built Future Heavy Super Sport rocket next summer. Teams can choose to compete for a chance to win up to $5,000 for their school or sponsoring nonprofit organization by guiding their payload closest to a designated ground-based target.

The Student Rocket Launch program offers students from kindergarten through graduate school hands-on experience working with rockets and payloads. ULA intern volunteers design, build and refurbish the high-power sport rocket — dubbed "Future Heavy Super Sport" — while volunteer interns from Ball Aerospace and K-12 students design and build payloads that launch on the rocket.
Payloads are objects, experiments or instruments launched on and deployed (if desired) from the rocket. A payload can be almost anything a team can create within the provided guidelines. Past payloads have included everything from a class teddy bear dressed as an astronaut to drones programmed to land at a predetermined location. There is no cost to the students or schools to fly payloads on the Future Heavy rocket, though they are responsible for the cost of materials, travel, etc.
The payloads will launch on the ULA intern-built Future Heavy Super Sport, a 35-foot-tall high-power sport rocket. It will fly to approximately 5,000 feet above the ground, where it will release 27 payloads. Thirteen payloads can compete for the cash prizes and will need to meet special competition requirements; the other payloads will be reserved for teams who want to fly payloads but not compete for the prize.
The Student Rocket Launch gives students and interns design, analysis, test and hands-on fabrication experience in order to encourage participants to pursue technical careers that will be the future of our nation's presence and security in space.
Teams can download the request for proposal at www.ulalaunch.com/explore/intern-rockets. Interested teams should notify the ULA contact noted in the RFP of their interest as soon as possible; the deadline to submit proposals is January 31, 2019.
Executive Comment
Tory Bruno, ULA president and CEO, said that at United Launch Alliance, the work the company does every day saves lives, enables exploration and connects the world, and these students are the future of this industry. The Student Rocket Launch is a chance to experience what it's like to be a part of a rocket launch and mission. These students dream big, solve problems, build hardware, watch their payloads blast off on a rocket and then evaluate the results.