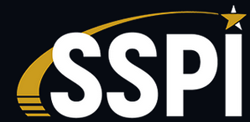 Join SSPI for a live, online interview with SpaceX President and COO Gwynne Shotwell, who will be inducted into the Space & Satellite Hall of Fame in March.
In a conversation with SSPI's Robert Bell, Gwynne will talk about her early years, her first role in managing people and the leadership lessons she learned, how she hires and what she has learned about leading a team bringing major innovations to market.
As VP of business development, Gwynne led the effort to build the Falcon vehicle manifest to more than 50 launches — that accomplishment represents $5 billion in revenue, including commercial resupply services for delivery of cargo and supplies to the International Space Station.
She became President and COO of SpaceX in 2008 and assumed responsibility for day-to-day operations and for managing the customer and strategic relationships that support company growth. Under her leadership, SpaceX's backlog has grown to more than $7 billion worth of launches while achieving a set of remarkable milestones.
There is limited space available for this event — please select this direct link to register to attend this special interview...