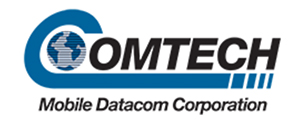 During the firm's second quarter of fiscal 2019, Comtech Telecommunications Corp. (Nasdaq:CMTL) — through its Maryland-based subsidiary, Comtech Mobile Datacom Corporation, which is part of Comtech's Government Solutions segment — was awarded $1.1 million of incremental funding for Option Period One of the U.S. Army's Blue Force Tracking-1 ("BFT-1") sustainment contract.
This award brings funding for Option Period One to $7.3 million and cumulative total funding for the contract to $14.1 million.
This contract modification is part of the five-year BFT-1 sustainment support contract for the U.S. Army's Project Manager Mission Command ("PM MC") BFT-1 program. BFT-1 is a battle command, real-time situational awareness and control system.
Comtech continues to perform engineering services, satellite network operations and program management through a Firm Fixed Price ("FFP") contract with Time & Materials (T&M) and Cost Reimbursement elements. Option Period One's performance period began April 15, 201,8 and ends April 14, 2019, and the contract provides for three additional 12 month option periods, exercisable by GSA.
Executive Comment
Fred Kornberg, President and CEO of Comtech Telecommunications Corporation, noted that this additional funding demonstrates the continued commitment that the Comtech team provides to the U.S. Army and emphasizes the importance of the BFT-1 sustainment effort for the U.S. military. Comtech remains committed to providing the U.S. Army and its soldiers with the highest level of support to enable them to complete their missions.