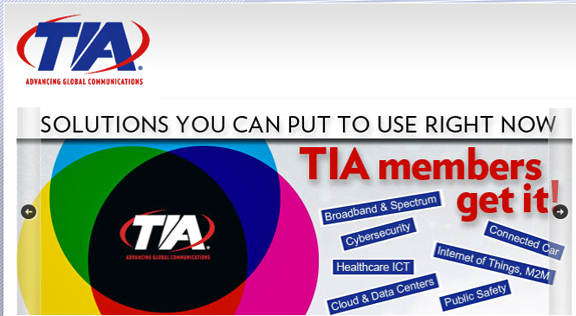 [SatNews] With everything from ehealth to transportation being revolutionized as billions of formerly dormant devices are connected, the Telecommunications Industry Association (TIA) is gathering tech executives and policymakers to discuss the business and policy changes that must take place in order for the Internet of Things to reach its full potential.

The TIA Internet of Things Roundtable will offer a unique perspective—looking at the critical role of the network and the companies that build the network, as well as the issues they are facing. Taking place on March 26th at the Microsoft Innovation and Policy Center (901 K St. NW, 11th Floor, Washington D.C.), the event will feature a keynote by Sen. Deb Fisher (R-NE), as well as the release of TIA's Internet of Things policy agenda—"Realizing the Potential of the Internet of Things: Recommendations to Policy Makers."
The TIA Internet of Things Roundtable will also feature the following:

Stephen Mellor, Chief Technology Officer, Industrial Internet Consortium
Liam Quinn, Fellow and Executive Director in the Client Computing Group, Dell
Todd Rytting, Chief Technology Officer, Panasonic Corporation of North America
Mihai Voicu, CIO/CSO, ILS Technology, a Telit Company

The Telecommunications Industry Association (TIA) represents manufacturers and suppliers of global communications networks through standards development, policy and advocacy, business opportunities, market intelligence, and events and networking. TIA enhances the business environment for broadband, mobile wireless, information technology, networks, cable, satellite and unified communications. Members' products and services empower communications in every industry and market, including healthcare, education, security, public safety, transportation, government, the military, the environment, and entertainment.
Please visit tiaonline.org for additional TIA information.