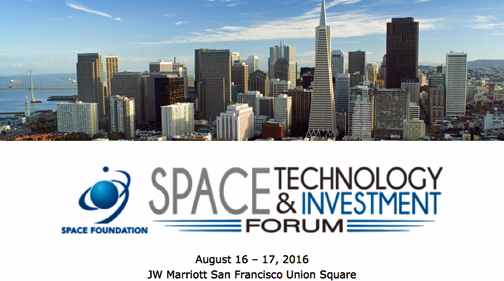 An impactful industry boutique event occurred from August 16th and 17th at the JW Marriott San Francisco at Union Square, hosted by none other than the Space Foundation — this was a gathering that brought together superbly qualified individuals who presented their expertise that was focused in on the space and technology investment sectors — a most crucial informational exercise for investors and industry leaders.
A vanguard within our industry's environs, Space Foundation offered a venue that was able to present a number of panels and discussions that could only be described as intensely interesting and informative. Additionally, the event enabled those in attendance to network with their industry peers and to learn more about some of the exciting current and future technologies and innovations that will impact our multinational industry.
Attending the event was the Satnews Publisher, Mr. Silvano Payne, who found the panel discussion "Hot Niches and Why They're Hot" particularly interesting and appealing to those in attendance.
Moderated by Sunil Nagaraj, the Vice President of Bessemer Venture Partners, the panel was packed with the expertise of...
Chris DeMay, the Founder and Chief Operating Office of HawkEye 360
Deepak Kamra, General Partner, Canaan Partners
Amaresh Kollipara, Founder and Managing Partner, Earth2Orbit, LLC
Chris Quilty, President, Quilty Analytics, Inc.
Marco Villa, Ph.D, President and Chief Operating Officer, Tyvak Nano-Satellite Systems, Inc.
Mr. Payne found the information supplied by this panel to be filled with impressive and interesting ideas that would be of great interest to the many investors in attendance.
Other topics presented at this event included "Investing In Space," "Proven Strategies" and "New Opportunities."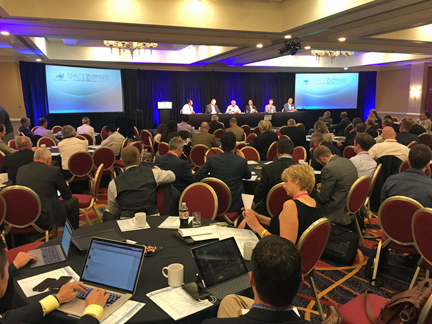 Congratulations are in order to the Space Foundation for, once again, helping to shape the future of the space industry.