[SatNews] The Boeing Company [NYSE: BA] and its teammate Ball Aerospace & Technologies Corp. have announced the Space Based Space Surveillance (SBSS) satellite and ground system have completed final testing — the satellite is scheduled to be launched September 25 from Vandenberg Air Force Base in Lompoc, California.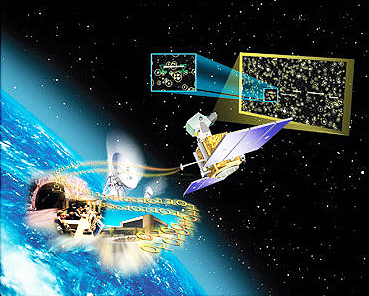 Once on orbit,
SBSS
will dramatically improve the accuracy and timeliness of space situational awareness for the United States. The satellite will be the U.S. Air Force's only space-based sensor capable of detecting and monitoring debris, satellites and other space objects without limitations from weather, atmosphere or time of day. The
Boeing
team, including
Ball Aerospace
, delivered the groundbreaking SBSS system less than three years after the Air Force's
Critical Design Review
. In May, the satellite was shipped from Ball Aerospace's facility in Boulder, Colo., to Vandenberg Air Force Base. Since then, the SBSS team has completed three full launch countdown rehearsals with the launch team at Vandenberg Air Force Base and the mission-operation team in the
SBSS Satellite Operations Center
at
Schriever Air Force Base
, Colo. The Air Force and the Boeing team completed the final mission operations dress rehearsal in June.