While the winter temperature in Santa Fe Springs, California, at Mission Microwave Technologies may be mild, no doubt the temperature and climate in Honolulu, Hawaii is even more so. That's where Pacific Telecommunications Council's (PTC) annual conference PTC'20, is being held from January 19-22, and this year's theme is Vision 2020 and Beyond.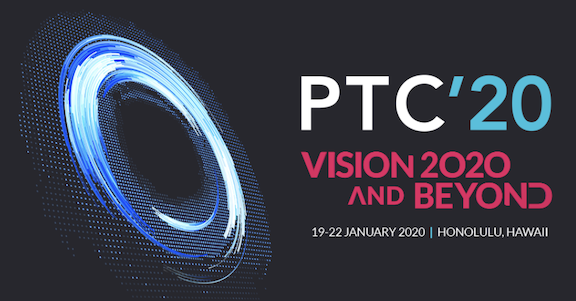 PTC membership is open to any person or entity worldwide with professional interests in the Pacific region pertaining to telecommunications, information technology, or related fields, and is the most powerful way to reach and connect with leading companies, executives, prospects, partners, and thought leaders in ICT.
From this group of companies and individuals awards took place in Honolulu on Monday, and announced on Tuesday. The entire list of winners can be found here.
Steve Richeson, V.P of sales and marketing at Mission Microwave Technologies said that they were busily working in their California offices and pleasantly surprised when they learned that they'd won an award for Outstanding Satellite Company in Category I: Core Network Products and Services.
Upon learning of this honor, Mission Microwave made the following statement;
Mission Microwave would like to thank the many innovative customers who have used Mission Microwave products to create high performance Ka- and Ku-band terminals for maritime, mobile and mission critical Satcom terminals. Mission brings efficiency and performance to block up converters in very small and reliable packages. The low size weight and power of these BUCs allows terminal operators to open new markets for satellite services in previously unserved environments. The outstanding performance in high temperature and high humidity environments is well suited to the region's requirements. Mission looks forward to supporting customers in the PTC region.