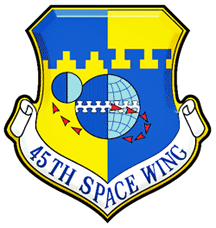 [SatNews] The U.S.A.F.'s 45th Space Wing supported the successful United Launch Alliance Delta IV vehicle carrying the AFSPC 4 mission for the United States Air Force at 7:28 p.m. on July 28th—the payloads include two satellites for the Geosynchronous Space Situational Awareness Program (GSSAP).
The rocket, which flew in the Medium+ (4,2) configuration with two solid rocket boosters, roared to life from Launch Complex 37 at Cape Canaveral AFS. The 45th Space Wing's team of military personnel, government civilians, and contractors provided launch support to the ULA mission, including weather forecasts, launch and range operations, security, safety, and public affairs. GSSAP satellites will be a space-based capability operating in the near-geosynchronous orbit regime supporting U.S. Strategic Command space surveillance operations as a dedicated Space Surveillance Network (SSN) sensor.

GSSAP satellites will support Joint Functional Component Command for Space (JFCC SPACE) tasking to collect space situational awareness data allowing for more accurate tracking and characterization of man-made orbiting objects. It will have a clear, unobstructed and distinct vantage point for viewing resident space objects orbiting earth in a near-geosynchronous orbit without the disruption of weather or atmosphere that can limit ground-based systems.

Data from GSSAP will uniquely contribute to timely and accurate orbital predictions, enhancing our knowledge of the geosynchronous orbit environment, and further enabling space flight safety to include satellite collision avoidance.
"What a thrill for 'Team Patrick-Cape' to play a significant role in the launch of this vitally important mission, and we are so very proud to do so," said Brig. Gen. Nina Armagno, 45th Space Wing commander, who also served as the Launch Decision Authority for the mission. "The 45th Space Wing also thanks members of the 50th Space Wing, United Launch Alliance, the Space and Missile Systems Center, Boeing and all our other mission partners who made this launch successful," she said.
GSSAP satellites will communicate information through the world-wide Air Force Satellite Control Network (AFSCN) ground stations, then to Schriever Air Force Base, Colorado, where satellite operators of the1st Space Operations Squadron (1 SOPS), 50th Space Wing, will oversee day-to-day command and control operations.