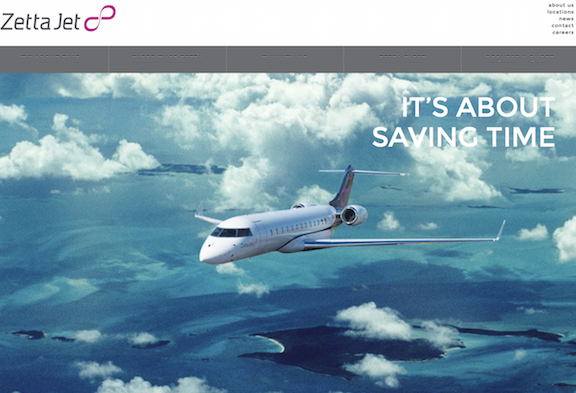 When Zetta Jet and ViaSat got together and created true luxury in the sky, passengers responded with record usage of in-flight Internet service.
Zetta Jet, a personalized private airline has selected ViaSat Inc. (NASDAQ: VSAT), a global broadband services and technology company, to supply global in-flight Internet service for its customers desiring faster, more reliable in-flight connectivity on its Bombardier® Global ultra-long range business aircraft.
Designed to serve either leisure passenger needs or "office in the sky" applications, ViaSat's global in-flight Internet service allows those on board to have full Internet capabilities including live video streaming, send/receive emails, establish VPN connections and participate in video conferencing and high-quality Voice over Internet Protocol (VoIP) phone calls.
"By partnering with ViaSat we are offering a 'best in service' in-flight Internet system, which aligns with our goal in providing unique, personalized guest experiences that leverage the best amenities for today's business and luxury traveler," said Geoffrey Cassidy, managing director of Zetta Jet. "With ViaSat's in-flight Internet service, we are enabling our customers to experience a faster and more reliable in-flight connectivity and stay connected throughout their journey, as they would do in the office or at home."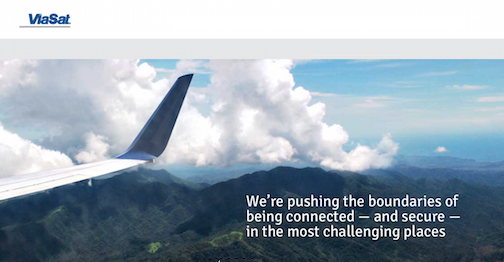 "Zetta Jet's customers are already enjoying the full benefits of the global capabilities of the ViaSat in-flight connectivity system," said Ken Peterman, senior vice president and general manager, ViaSat. "In fact, we've seen record usage on ViaSat's network with over 40 GB consumed on one business jet in one month. This speaks to the power of our global network and our ability to provide a fast, reliable in-flight Internet experience to Zetta Jet's premiere customer base."
Today, ViaSat offers in-flight Internet services to the business aviation industry with its global high-capacity Ka-band and high-performing Ku-band satellite network. ViaSat'sglobal network covers more than 90 percent of the world's most popular flight paths.
http://www.viasat.com/business-aviation