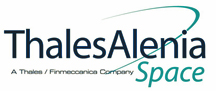 Thales Alenia Space has won a contract from the European Commission (EC) to develop and build an operational ground station on La Reunion Island to track Global Navigation Satellite System (GNSS) satellites* in MEO.

The ground station will receive and process 406 MHz distress beacon signals from the MEO satellites being tracked and relay them to the SAR/Galileo network via the French Mission Control Center (FMCC) at the CNES facility in Toulouse. The contract also included the procurement of the best possible hosting site for this ground station.
This MEOLUT Next will enhance the Commission's contribution to the Cospas/Sarsat Search And Rescue system by extending its coverage in the South Indian ocean, contributing to worldwide coverage. It complements the three MEOLUTs that are already deployed around Europe, in Larnaca (Cyprus), Maspalomas (Grand Canaria) and Spitzbergen (Norway) and are under responsibility of the GSA.
The MEO system, which replaces the legacy LEO system, is designed to offer a faster response and better location data in near real time for search and rescue (SAR) authorities, using spacecraft and ground facilities to detect and locate signals from the 406 MHz distress beacons. The MEOLUT Next will also support the second generation of Cospas-Sarsat beacons.
The SAR/Galileo site on La Reunion will be fitted with reference and calibration beacons to monitor the performance of the extended SAR ground segment and precisely calibrate MEOLUT measurements.
* GPS-USA, Galileo-European Commission, Glonass-Russian Federation, Beidou/Compass-China
Executive Comment
Philippe Blatt, VP, Navigation France at Thales Alenia Space, said that using Thales Alenia Space's powerful and compact MEOLUT Next phased array solution, the European Commission will benefit from the world's first spaceborne search and rescue system of this type. The company is proud that the firm's advanced technology is now recognized by many customers worldwide. The performance logged by the MEOLUT Next units in service far exceeds requirements, which benefits customer countries as well as makes travel even safer. It's worth remembering that the Cospas-Sarsat system, operational since 1988, saves some 1,500 lives a year.