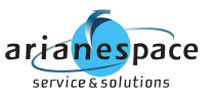 Departing from the Spaceport in French Guiana, and given an immense boost by a Soyuz launch vehicle, the Hispasat 36W-1 satellite gained orbit via this Arianespace event.
Departing at the exact planned liftoff moment of 10:03:34 p.m. (local time in French Guiana), Soyuz flew a 32-minute profile to release the satellite passenger into geostationary transfer orbit (GTO)—this was the first mission wherein Arianespace's medium-lift Soyuz has performed for a GTO deployment while operating from the Spaceport.
This success was Soyuz' 16th launch from French Guiana since the rocket began service at the Spaceport in 2011 and was designated Flight VS16 in Arianespace's launcher family numbering system. The workhorse Soyuz vehicle previously delivered payloads on Spaceport missions to circular Earth orbits, low-Earth orbits, Sun-synchronous orbits, and an elliptical orbit for an Earth escape trajectory.
Another first on tonight's mission involved the Hispasat 36W-1 satellite itself, which is the initial spacecraft built using Europe's new "SmallGEO" platform. Developed by Germany's OHB System AG under ESA's ARTES (Advanced Research in Telecommunications Systems) program, the SmallGEO product line offers an entirely European solution in the smaller telecommunications satellite market and benefits from faster production and testing processes, reduced costs and a broader range of design options.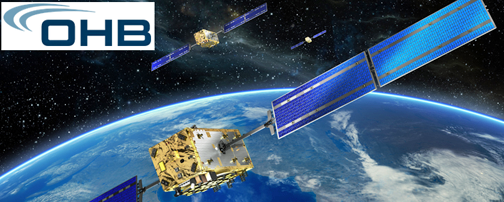 Once at the designated orbital position of 36 degress West, Hispasat 36W-1 will enable Spanish satellite communications operator Hispasat to provide a wide range of telecommunications services in Europe, the Canary Islands and South America. Equipped with 20 Ku-band transponders and the additional capacity of three transponders in Ka band, Hispasat 36W-1 features the innovative RedSAT regenerative payload, along with an antenna equipped with a processor that allows onboard beam reconfiguration. Hispasat 36W-1 had a liftoff mass of 3,210 kg, with Soyuz delivering an overall payload lift performance of 3,319 kg on the Flight VS16 mission.
With Flight VS16, Hispasat 36W-1 was the seventh satellite launched by Arianespace for Hispasat since 1992. "In doing so, more than 60 percent of Hispasat satellites currently in operation have been orbited by Arianespace," said Stéphane Israël, Arianespace Chairman and CEO.
Hispasat 36W-1 was the 15th OHB System-built satellite lofted by Arianespace, with 11 more in Arianespace's order book for future launches. As the first Arianespace mission for 2017, Flight VS16 opens a busy launch manifest that targets as many as 12 flights during the year using the medium-lift Soyuz, heavy-lift Ariane 5 and lightweight Vega. Of this total, six are planned between today and late April, underscoring Arianespace's reactivity in meeting its customers' launch requirements.
The next mission is scheduled for February 14 using an Ariane 5 to orbit two telecommunications satellite passengers. Designated Flight VA235 in Arianespace's numbering system, this launch will carry SKY-Brasil-1 for AT&T (DIRECTV) through its affiliate DIRECTV Latin America, along with Telkom 3S for Indonesia's Telkom.