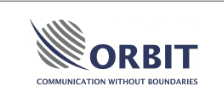 Orbit and the U.S. Air Force's agreement, worth approximately $1 Million, will enable the U.S.A.F. to continue with their quick response digital audio systems.
Orbit Communications Systems Ltd. (TASE: ORBI) received an additional service contract extension for its airborne digital audio systems from the United States Air Force (USAF) worth approximately US$1 million that will go into effect in 2018.
Eitan Livneh, Orbit's CEO stated that by extending its service contract with them again, the USAF validates the quick response times and excellent customer care they are known for. And, in addition, their audio management systems can be transferred to Boeing's newer KC-46 tankers that are due to replace the aging KC-135 fleet.
Orbit's airborne digital audio system was designed to meet the specific needs of advanced, large-crew mission aircraft. It is a fully digital and secure audio and control solution that integrates the routing and distribution of audio and data between various crew members including maintenance personnel, technicians and the host aircraft communications data and recording systems. With support for up to 20 full-capability and 8 intercom-only users, 16 radios, 31 receivers and 6 recording outputs, the Orbit system is a discrete internal intercom network.
Orbit Communications Systems Ltd. provides precision tracking-based communications in satcom, telemetry and remote sensing and solutions for airborne audio management. With certification by defense, government and commercial agencies they provide turnkey solutions on land, at sea and in the air. Orbit's unique combination of smart design, high reliability and field-tested experience means that if you can conceive it, we can provide it.