[SatNews] Yahsat and Orbital ATK [NYSE: ORB] announce that they have completed the Critical Design Review (CDR) for the Al Yah 3 spacecraft and payload.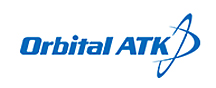 Yahsat senior management were in Virginia, USA, with its partner Orbital ATK, and Yahsat's team of engineers embedded at the facilities for this project, to complete the review and oversee this critical moment that represented the final stage before assembling all components of the satellite together.
Al Yah 3, which is based on Orbital's GEOStar-3™ platform, is an all Ka-band HTS being designed, manufactured and tested at Orbital ATK's satellite manufacturing facility in Dulles, VA. The CDR is conducted during the Engineering and Manufacturing Development phase, and completion of this indicates that all specifications and requirements have been captured into the overall final design of the satellite.
Once the new satellite is operational, Yahsat's Ka-band coverage footprint will be significantly expanded, bringing high-speed, affordable satellite broadband services to the Brazilian and African consumer and enterprise markets, as well as economic, high data-rate backhaul links for ISPs and telecommunications operators.
Executive Comments

Marcus Vilaça, Acting Chief Technical Officer at Yahsat, said, "We have now locked in the final design details of our newest satellite. The information presented at the CDR confirms compliance to our system specifications, with healthy margins on all of the key parameters. As we move to the spacecraft integration phase, I am confident that we are on track to launch as per schedule."

"The successful completion of the Al Yah 3 CDR is an important milestone for the program and for Orbital ATK's GEOStar 3 platform which includes capabilities to support payload powers up to 7.5kW, advanced avionics and electric propulsion." said Al Lewis, Vice President of Program Management for Orbital ATK's Commercial Satellite Division.