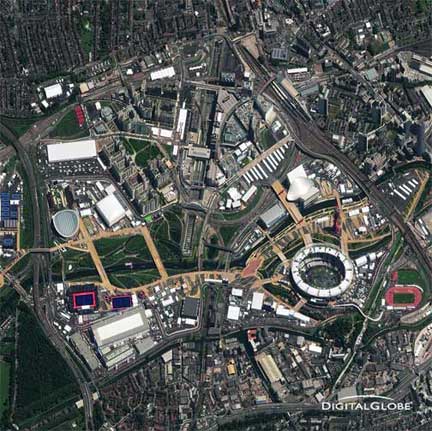 [SatNews] Satellite Earth observation photos can be inspiring, frightening and enlightening, and altogether amazing such as...
The scene before the arrival of the masses at the 2012 London Olympics.
Here is the Olympic Village, London, England-July 24, 2012: London is set to host its third Olympic games. This is a satellite image of the Olympic Village; home to athlete housing, Olympic Stadium, Water Polo Arena, World Square, Riverbank Arena, Basketball Arena, Velodrome, BMX track, Cooper Box and Eton Manor facilities. The village is accessed via four main gates that all lead to the main walkway, The London Way.
Image is courtesy of DigitalGlobe