[SatNews] Harris Corporation's (NYSE:HRS) Mid-tier Networking Vehicular Radio (MNVR) has completed testing at the Army's Network Integration Evaluation 15.2 held at Ft. Bliss, Texas.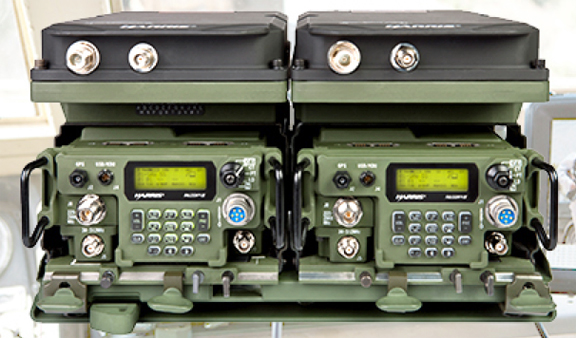 The MNVR Limited User Test (LUT) was conducted to test the ability of soldiers at the company level to effectively use the MNVR to talk and send data, images and video to the battalion and brigade levels. Harris will review the results and incorporate changes as necessary before the Initial Operation Test and Evaluation in the spring of 2016.
The Harris MNVR, which uses the Wideband Networking Waveform (WNW) and Soldier Radio Waveform (SRW), operates as a node in a mobile network, so information can hop from one MNVR system to another until it reaches its destination. At the LUT, battlefield conditions were used to determine how the WNW and SRW waveforms would perform with regard to message completion rates, latency and voice quality. Testers evaluated the radio using 23 different cases that ensured the network routing was properly configured.
Executive Comments
"These tests are important because they subject the radios to a wide range of operational and environmental conditions that soldiers may face during real-world missions," said George Helm, president, Department of Defense Business, Harris RF Communications. "The MNVR LUT is a great example of the benefits of defense marketplace competition because it demonstrates the value of private sector innovation to quickly bring better solutions from concept to fielding."
"MNVR meets the need of getting data down to the soldiers," said Lt. Col. Stephen Dail, communications officer, or S6, 2nd Brigade Combat Team, 1st Armored Division (2/1 AD). "The fact that you have the ability to push out data from locations in the field and graphically get that information back to higher headquarters — which has the expertise to examine it and potentially get information back to the soldiers while they're still on the ground so they can react — is a game changer."