[Satnews] Mobile Satellite Services operator, Thuraya Telecommunications Company, announces the launch of the IP Commander, a robust voice and data terminal that provides reliable broadband access.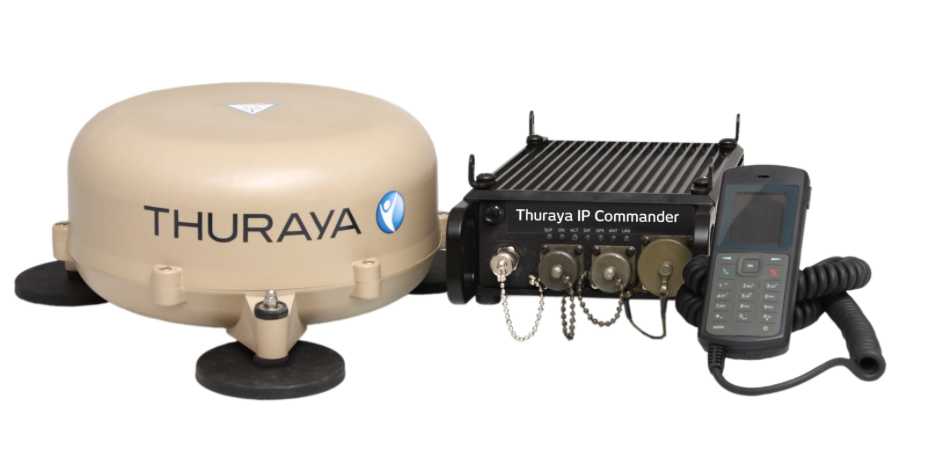 Purpose-built for military, government, civil defense and emergency response teams, Thuraya IP Commander is engineered to enable mission-critical voice and data connectivity in minutes, however remote your location.
A rugged vehicular terminal, Thuraya IP Commander, designed exclusively by SRT, is based upon a single board solution that offers every service on Thuraya's network.
Thuraya IP Commander is simple, quick and easy-to-install, and capable of withstanding tough physical environments. It is also dust and water resistant.
Independently tested, IP Commander is certified to IK10 and IP66 standards, making it the most durable and dependable product in Thuraya's portfolio of satellite communication products.
Randy Roberts, Chief Innovation Officer, Thuraya, said, "Thuraya IP Commander is a vital terminal built for the military and emergency response professionals. IP Commander is the only MIL-SPEC vehicular terminal capable of achieving streaming IP speeds of up to 384kbps as well as user-definable asymmetric streaming functionality."
The solid broadband terminal offers clear and uninterrupted voice connectivity through its robust handset. Thuraya's data network offers IP broadband speeds of up to 444kbps, while on-the-move or paused.
IP Commander's high-speed communications help establish command, control, communications, computers, intelligence, surveillance and reconnaissance.
Thuraya IP Commander facilitates vital communications at high speeds, essential for (C4ISR); blue-force tracking; logistics management; and tactical command for swift mission deployment.
Thuraya IP Commander facilitates mission-effective operations and secure real-time, two-way communications between HQ and deployed units. Where rapid response is of the essence, Thuraya IP Commander helps facilitate operations in the field and to save lives.
Easily integrated with Thuraya-certified solutions, such as video surveillance, video conferencing and TETRA over IP, IP Commander supports secure communications.