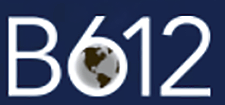 The Asteroid Institute, a program of the B612 Foundation, has announced a new collaboration with York Space Systems to explore a data-gathering constellation of satellites for a new asteroid tracking system.
In addition, the Institute will join York's innovative program with Metropolitan State University (MSU) of Denver by engaging students to work on the project, providing motivation and practical skills to train the next generation space industry workforce.
Among the Asteroid Institute's projects are ADAM, an open source cloud-based platform for asteroid data analysis and mapping, and the development of a new technology called synthetic tracking for discovering asteroids too dim and fast moving to be effectively tracked by many telescopes. The goal of the Asteroid Institute is to create a dynamic map of the asteroids of the inner solar system, which is crucial for planetary defense, while enabling future space exploration and contributing to our understanding of the origins of our Solar System.

MSU-Denver has worked with aerospace and technology industry leaders to develop the Advanced Manufacturing Sciences Institute, a first-of-its kind advanced manufacturing curriculum that integrates seven STEM disciplines including advanced 3D additive manufacturing capabilities. Central to MSU-Denver's efforts is the industry-academic partnership that will advance the next generation of aerospace engineers and manufacturers. York and B612 will also arrange for future Asteroid Institute interns and fellows to work within York facilities, and MSU-Denver interns to work with B612 Asteroid Institute.

B612 Foundation is the world's leading non-profit organization dedicated to protecting Earth from asteroid impacts. The organization's work is divided into two areas: public education and advocacy, and the development of new scientific and technological projects within the Asteroid Institute. The foundation is entirely funded by private donations.
Founded in 2002, by visionary astronauts Dr. Edward T. Lu, and Russell (Rusty) Schweickart of Apollo 9 fame. Collaborators include: Caltech, Jet Propulsion Lab (JPL), Southwest Research Institute (SwRI), Analytical Graphics Inc. (AGI), Google Cloud, and Data Intensive Research in Astrophysics and Cosmology Center (DIRAC) at the University of Washington.
B612 President Danica Remy said that the organization is impressed with York's capabilities, facilities and engineering expertise to initiate this collaboration. B612 is also highly supportive of their innovative enterprise business model, which integrates all segments of a space mission, from provision of the standardized bus through launch and mission operations. This allows an organization such as the Asteroid Institute, to concentrate on developing special purpose instruments with partners and advanced data processing, while York takes responsibility for the spacecraft mission.
Charles Beames, Executive Chairman of York Space Systems, added that the company is excited to be partnered with MSU-Denver and the Asteroid Institute, the world-class program dedicated to studying and understanding asteroids.