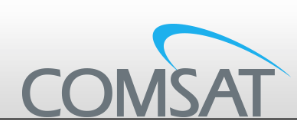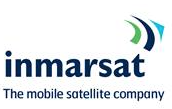 This annual military exercise brings together US joint forces and Armed forces of the Philippines as well as other multinationals... in this instance it's Australia.
COMSAT, Inc., an operator of customized and secure end-to-end satellite communication services to the US government and Inmarsat (LSE:ISAT.L), the leading provider of global mobile satellite communication services, have been supporting US and Republic of the Philippines forces in the Balikatan 2016 (BK 16) exercise, which took place in the Philippines, April 4 to 16.
COMSAT, a value-added reseller of Inmarsat's Global Xpress services, worked with US Marine Corps Forces Pacific (MARFORPAC), who organized and managed the exercise, to integrate Global Xpress into the scenarios for BK16. The Global Xpress service was provided via a Cobham 5075 terminal which was deployed with the US Marine Corps.
Balikatan is an annual military exercise between US joint forces and the Armed Forces of the Philippines (AFP) with multinational participants such as Australia. The BK16 exercise focused on a variety of missions to include humanitarian assistance, maritime law enforcement, and environmental protection. During this exercise, US forces conducted humanitarian civil assistance projects with the AFP throughout the Philippine archipelago.
There were also combined operational events between US forces, the three main branches of the AFP, and other major Philippine military camps to improve collaboration, increase partnership capabilities, and plan for follow-on operations.
"As part of this exercise, our intention was to support MARFORPAC in this exercise by bringing new and innovative cost-effective communication technologies that support mission success. Unlike competitive offerings, the service is readily available today and offers unmatched end-user benefits," said Nancy Ho, Vice President, Business Development, US Government / Military, COMSAT, Inc. "The ease of use and performance of the Global Xpress solution was able to deliver a reliable, core communications link during the exercise."
The Global Xpress SATCOM as a Service end-to-end managed service capability allowed the Cobham 5075 terminal to be tested at COMSAT offices in Herndon, Virginia; shipped to the Philippines; and brought online within minutes—a significant step-change compared to the traditional VSAT capability, which requires operator intervention to reconfigure a terminal to operate in a new geographic location.
Because of its global mobility, ease-of-use and high throughput, users were able to set up the Global Xpress terminal and acquire service in just minutes for their web browsing and email applications at Basa Air Base, the designated headquarters for all US Marine Corps Forces involved in the exercise. Supported by the only commercial worldwide Ka-band constellation built for mobility available from a single operator, Global Xpress delivered BK 16 exercise users with end-to-end, seamless 'SATCOM as a Service' capability—compatible with MILSATCOM systems and available on demand, no matter the environment or the geographic location.
"We have a proven track record of more than 35 years delivering mobile satellite communication capabilities to US government users worldwide. Through collaborations with our skilled partners like COMSAT, we have successfully demonstrated that Global Xpress delivers a highly reliable Ka-band network to meet mobile, on-demand communication needs, worldwide," said Kai Tang, Inmarsat's Vice President of Market Development, US Government. "We believe that the BK 16 exercise users were able to see first-hand the benefits Global Xpress delivers—seamless, consistent wideband access from a single operator that supports mobile, interoperable communication needs, at an affordable price."