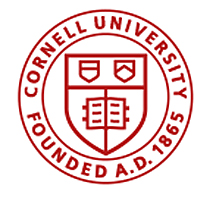 Cornell University's Cornell Chronicle has posted an article at their infosite by Tom Fleischman that spotlights the Cislunar Explorers, a team of Cornell graduate and undergraduate students who are planning to orbit a CubeSat around the moon.
The team is led by Mason Peck, a former senior official at NASA and associate professor of mechanical and aerospace engineering—his group is attempting to make a first-ever moon orbit with a satellite no bigger than a cereal box that is constructed entirely with off-the-shelf materials and using a propellant that can be simply turned on—like a water faucet.
"This has a very important goal, and that is to demonstrate that you can use water as a propellant," said Peck, who served as NASA's chief technologist in 2012 to 201313.
The Cislunar Explorers—cislunar means "between the Earth and the moon"—are in phase three of the four-phase Ground Tournament portion of the Cube Quest Challenge, sponsored by NASA's Space Technology Mission Directorate Centennial Challenge Program. The challenge is offering a total of $5.5 million to teams that meet the challenge objectives: designing, building and delivering flight-worthy, small satellites capable of advanced operations near and beyond the moon.
So far, Cornell's group has managed two top-three finishes, including a first-place finish in Ground Tournament 2 in the spring. Both finishes earned them cash prizes—$20,000 for GT-1, $30,000 for GT-2, all reinvested into the project—as well as the ability to continue in the competition. The top three finishers will earn a ride on NASA's Space Launch System (SLS) rocket in early 2018 to compete in either the Deep Space Derby or the Lunar Derby. Cornell's team will compete in the latter, which focuses on propulsion for small spacecraft and near-Earth communications.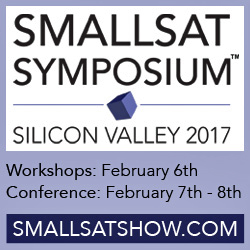 While winning the competition is the team's main objective, it's not the only one, Peck said. "Of course, we'd like to be the first CubeSat to orbit the moon," he said, "but even if we don't, if we can successfully demonstrate that water is all you need to travel in space, we've gone a long way toward achieving some important goals."
To read the remainder of this informative article, please access this direct Cornell Chronicle infosite link...