[SatNews] On May 1st, 2015, STN (Satellite Telecommunications Network) launched and broadcast the first channel over Africa in the new HEVC (h.265) codec. High Efficiency Video Coding (HEVC) is a video compression standard, a successor to H.264/MPEG-4 AVC (Advanced Video Coding), which was jointly developed by the ISO/IEC JTC 1/SC 29/WG 11 Moving Picture Experts Group (MPEG) and ITU-T SG16/Q.6 Video Coding Experts Group (VCEG) as ISO/IEC 23008-2 MPEG-H Part 2 and ITU-T H.265.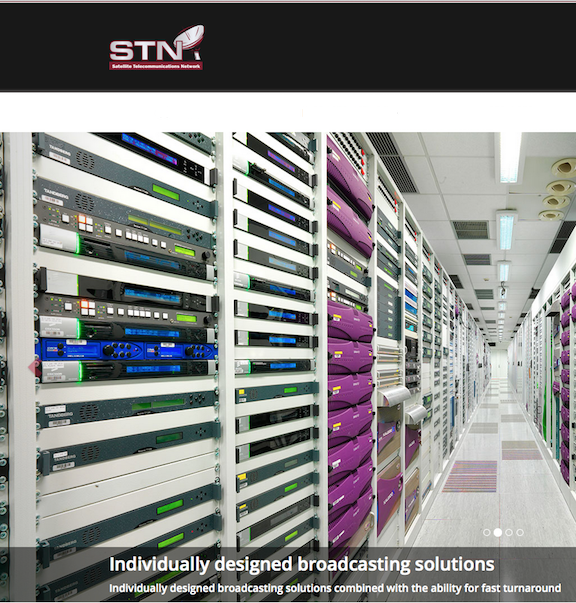 The new subscription DTH channels have African broadcasters opting for this latest compression technology HEVC/H.265, which enables them to deliver a greater number of channels with improved quality over the existing capacity. HEVC is capable of doubling the data compression ratio compared to H.264/MPEG-4 AVC at the same level of video quality. It can alternatively be used to provide substantially improved video quality at the same bit rate and can support 8K UHD and resolutions up to 8192x4320.
In tests STN has found they can use a data rate of 800kbps, against 1.4Mbps for an equivalent H.264 channel. HEVC compression enables a 50 percent savings in the transponder costs for each channel.

HEVC is often thought of as the enabler for UHD, but the more efficient compression also shows great promise to some DTH operators who will consider deploying this technology in line to save costly satellite capacity on one site. The technology will also deliver an increased number of channels to its subscribers while maintaining, or even raising, the video quality and viewing experience. As the space on satellites and on popular orbital positions is limited this new compression technology is, and will be, the future of the satellite transmission.

STN is using an Elemental Live video processing platform component that provides real-time video and audio encoding for linear TV broadcast coupled with Ericsson iSIS8000 system head-end. With HEVC decoder chips already in production, the broadcaster can roll-out set-top boxes in a short amount of time.