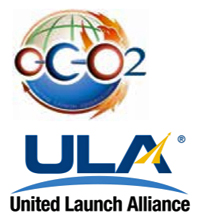 [SatNews] A United Launch Alliance (ULA) Delta II rocket carrying the Orbiting Carbon Observatory-2 (OCO-2) payload for NASA lifted off from Space Launch Complex-2 at 2:56 a.m. PDT today (June 2, 2014).
This launch marks the 51st Delta II mission for NASA and Delta II's return to flight as the first of two planned Delta II launches this year, and also the seventh ULA launch of 2014 and the 84th since the company was formed.
The OCO-2 mission was launched aboard a Delta II 7320 configuration vehicle featuring a ULA first stage booster powered by an Aerojet Rocketdyne RS-27A main engine and three Alliant Techsystems (ATK) strap-on solid rocket motors. An Aerojet Rocketdyne AJ10-118K engine powered the second stage. The payload was encased by a 10-foot-diameter composite payload fairing.

Orbiting Carbon Observatory-2 (OCO-2) will be NASA's first dedicated Earth remote sensing satellite to study atmospheric carbon dioxide (CO2) from space. OCO-2 will be collecting space-based global measurements of atmospheric CO2 with the precision, resolution, and coverage needed to characterize sources and sinks on regional scales. OCO-2 will also be able to quantify CO2 variability over the seasonal cycles year after year.
ULA's next launch is the Delta IV AFSPC-4 mission for the Air Force, scheduled for July 23 from Space Launch Complex-37 from Cape Canaveral Air Force Station, Florida.
With more than a century of combined heritage, United Launch Alliance is the nation's most experienced and reliable launch service provider. ULA has successfully delivered more than 80 satellites to orbit that provide critical capabilities for troops in the field, aid meteorologists in tracking severe weather, enable personal device-based GPS navigation and unlock the mysteries of our solar system. Bringing rocket science down to earth.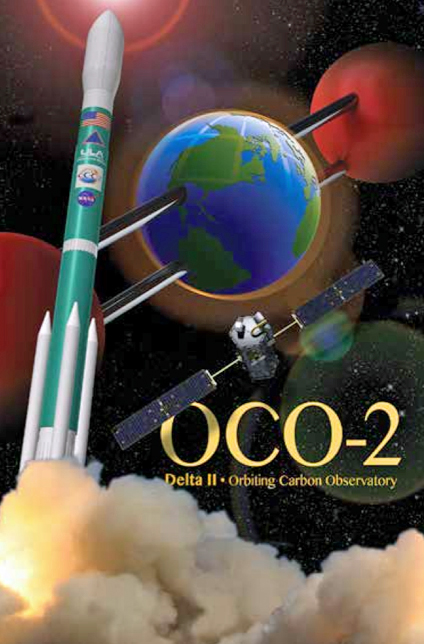 "Congratulations to the NASA Launch Services Program team, JPL and all of our mission partners on the successful launch of the OCO-2 satellite," said Jim Sponnick, ULA vice president, Atlas and Delta Programs. "It is our honor to launch this important mission that will gather the scientific data to better understand planet Earth. In addition to OCO-2, NASA has selected ULA to launch three more Delta II rockets in the coming years. The Soil Moisture Active Passive (SMAP) mission will launch from Vandenberg Air Force Base later this year. We look forward to working with NASA on the upcoming Delta II missions and other future launch campaigns."
For more information on ULA, please visit the ULA website at http://www.ulalaunch.com/.
From Orbital Sciences regarding this launch...
Orbital Sciences Corporation (NYSE: ORB) announced the Orbiting Carbon Observatory-2 (OCO-2) satellite, built by the company for NASA's Jet Propulsion Laboratory (JPL) in Pasadena, California, was successfully launched into orbit aboard a Delta II rocket earlier today (June 2, 2014).
Lift-off occurred at 2:56 a.m. (PDT) from Vandenberg Air Force Base, CA. The satellite was successfully deployed into its targeted 430-mile (690-kilometer) altitude orbit approximately 56 minutes after launch. JPL and Orbital engineers have begun a comprehensive series of in-orbit tests to verify all spacecraft systems are functioning properly. Orbital will manage day-to-day in-orbit operations of the satellite from the company's Mission Operations Center at its Dulles, Virginia, campus for the duration of the program. JPL expects OCO-2 science operations to begin later in 2014.
At launch, the OCO-2 satellite weighed approximately 990 pounds (450 kilograms). The observatory has single-axis articulated arrays and three-axis attitude control to ensure high precision in positioning. It will operate in a 435-mile (700-kilometer) altitude, near-polar orbit with five other satellites as part of the Afternoon (A-Train) Constellation. This international fleet of Earth-observing satellites circle the globe once every 98 minutes in a sun-synchronous orbit that crosses the equator near 1:30 p.m. local time and repeats the same ground track every 16 days. OCO-2 will be inserted at the head of the A-Train where it is designed to operate for at least two years.
OCO-2 is the 151st satellite Orbital has built and delivered to commercial, civil government and national security customers over the past 32 years. Orbital-built satellites have now amassed approximately 1,100 years of in-orbit experience, a number that will continue to grow as the company is scheduled to deploy up to nine spacecraft in 2014 for commercial communications, space station logistics, scientific research and national security missions.
"The initial check-out and testing process indicates the OCO-2 mission is proceeding smoothly," said Mr. Mike Miller, Orbital's Senior Vice President of Science and Environmental Satellite Programs. "OCO-2 will help scientists understand the sources of carbon dioxide emissions and the natural process that removes it from the atmosphere. We are proud to team with JPL in this important mission and we look forward to the successful commissioning of the spacecraft in the coming weeks."
The Orbital Sciences infosite may be accessed at http://www.orbital.com/
NASA has supplied this photo that shows the launch gantry rolled back.
Revealed is the United Launch Alliance Delta II rocket with the Orbiting Carbon Observatory-2 (OCO-2) satellite onboard, at the Space Launch Complex 2 at Vandenberg Air Force Base, California. OCO-2 will measure the global distribution of carbon dioxide, the leading human-produced greenhouse gas driving changes in Earth's climate.
NASA's OCO-2 infosite may be accessed via this link.