[Satnews] Following the US Air Force selection of AR1 for a Rocket Propulsion System award, Aerojet Rocketdyne, a subsidiary of Aerojet Rocketdyne Holdings, Inc. (NYSE:AJRD), named Dynetics of Huntsville, Alabama, as a key team member for the AR1 engine development.
The AR1 engine is designed as a replacement for the Russian-built RD-180 engine, currently being used to launch America's defense and national security assets on the Atlas V launch vehicle. AR1 is a 500,000 lbf thrust-class liquid oxygen/kerosene booster engine incorporating the latest technology, processes and materials. This engine is adaptable to current and future launch vehicles in development.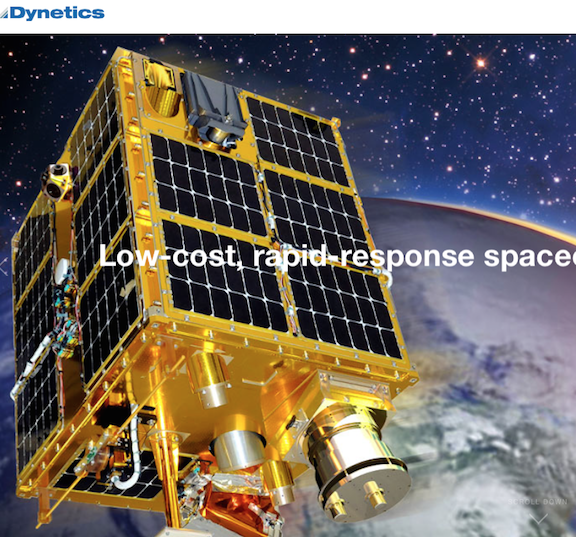 "The AR1 engine is the right catalyst for moving our nation away from Russian reliance and returning America's preeminence as a propulsion leader," said Jim Simpson, senior vice president of Strategy and Business Development at Aerojet Rocketdyne. "Our collaboration with Dynetics in developing key AR1 components is an essential element to having a certified engine in 2019."
Dynetics has been an integral member of the AR1 development team over the last 18 months and, with this award, that cooperation will increase. Under a Teaming Agreement, Dynetics will supply elements of the AR1 engine's main propulsion system, the ignition system and ground support equipment, as well as provide analysis support to critical engine designs.
"We are proud to be able to use Dynetics proven hardware fabrication capabilities and engineering expertise to join Aerojet Rocketdyne in this important endeavor," said Steve Cook, vice president for Corporate Development at Dynetics. "Our large-scale manufacturing capabilities and extensive aerospace systems expertise, combined with Aerojet Rocketdyne's leading rocket engine technology, offer a fast and low risk way to end US reliance on Russian space launch propulsion systems."
Aerojet Rocketdyne and Dynetics have been collaborating on large engine programs for the past three years. Most recently, the companies performed testing of additive manufacturing, or 3-D printing, for a key component of a one million pound thrust booster engine as part of the Space Launch System (SLS) Advanced Booster Engineering Demonstration and/or Risk Reduction (ABEDRR) contract.