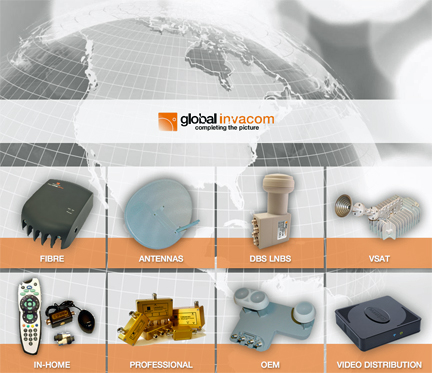 [SatNews] Global Invacom Group Limited ("Global Invacom" or "the Group") intends to acquire Skyware Global ("Skyware"), a U.S. manufacturer of satellite terminals, for as much as US$11.6 million by issuing approximately US$6.6 million in treasury shares and entering into a cash earn out model to pay Skyware up to a maximum of US$5.0 million.
The transaction, the largest to date by Global Invacom, will position the enlarged Group listed on the Singapore Exchange ("SGX") Mainboard and the U.K. AIM Market as a world leader in SATCOM equipment, with manufacturing presences in U.S., Europe, and Asia. Global Invacom will issue 27,957,828 treasury shares worth approximately US$6.6 million to Skyware's owners, Satellite Holdings LLC, based on a VWAP of S$0.3185 on May 29, 2015. Once completed, Satellite Holdings LLC will hold 9.9 percent (locked in for one year) of Global Invacom's issued share capital base of 282,402,299 shares.
Global Invacom will enter into an earn out model on completion of the transaction which will stipulate payment to Satellite Holdings LLC of an amount equivalent to approximately 0.5554 times of revenue in excess of US$52.3 million, up to a maximum earn out of US$5 million, during the period June 1, 2015, to May 31, 2016. The Earn Out, where payable, will be funded by the Company's internal resources.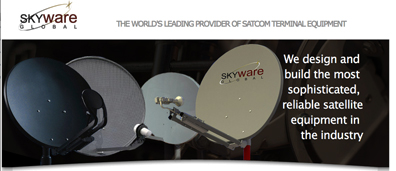 The acquisition is subject to approval by SGX and Global Invacom shareholders at an extraordinary general meeting ("EGM") to be convened. An EGM circular will be sent to shareholders, following SGX approval, and will be notified at that time, together with notification of the expected acquisition completion timetable.
Skyware, based in North Carolina, is a leader in developing, designing and manufacturing Very Small Aperture Terminals ("VSAT"). For the year ended December 31, 2014, Skyware recorded revenue of approximately US$52 million. Through this acquisition, Global Invacom will add Skyware as its U.S. manufacturing presence to its existing SATCOMs production footprint in Asia (China—two locations, Israel and Malaysia) and Europe (U.K. —two locations). Skyware is the second acquisition by Global Invacom since its successful AIM Market listing in July 2014, which raised US$15 million in gross proceeds.
Following the acquisition, Global Invacom will provide an extensive portfolio of products from antennas and electronics to accessories. Together with Skyware's range of VSAT terminals and solutions for a wide range of Ka-band and DTH satellite terminals, Global Invacom will assume a leading global position in the design and manufacture of SATCOM equipment at a time of rising demand for internet connectivity globally. Target geographies include pockets of South America and Europe and large areas of emerging markets that can only be connected substantially for calls, and high-speed Internet via satellite, instead of fiber or cable.
Post-acquisition, Global Invacom will seek to improve Skyware's internal efficiencies at a time when a major customer is expected to launch two new satellites in 2016, which will lift the demand for VSAT terminals. The acquisition offers a number of synergies and cost savings as Global Invacom intends to integrate the North Carolina plant with its global manufacturing footprint, streamline the U.S. supply chain (including warehouses) and procurement, and introduce Skyware's VSAT technology for the Ka-band to Asian markets. The Group is confident it can return Skyware to profitability through the synergies created and cost savings as well as enhanced efficiencies and cross selling.
Commenting on the acquisition, Tony Taylor, Executive Chairman of Global Invacom, said, "The acquisition not only strengthens our presence in the U.S., but also complements our existing international footprint by bringing a new suite of products and expertise to address the global demand for Internet connectivity. The transaction demonstrates our commitment to grow the business through strategic acquisitions. We look forward to welcoming the Skyware team and working with them in continuing to develop and deliver world-class equipment."
Upon completion of the acquisition, the Company will enter into a service agreement—to be on terms and conditions acceptable to the Company—with Mr Gregory Jones, Partner of Edgewater Funds, subject to the completion of customary due diligence, whereby he will be appointed to the Board as a Non-Executive, Non-Independent Director.