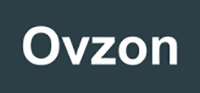 In an important step toward growing the company's satellite service offering, Ovzon has entered into an agreement with SpaceX for launch of their first GEO satellite.
The launch is expected to take place no earlier than Q4 2020. The next step for the company is to finalize the procurement of the satellites. The agreement is subject to certain contingencies and mutual termination clauses.
The next generation Ovzon service is based on complete end-to-end proprietary components and patented technology. Ovzon-3 will significantly increase service performance, lead to new types of services, enable the use of even smaller terminals, expand coverage areas and increase the amount of available bandwidth. Ovzon-3 will further boost data rates more than 4x, and includes advanced in-house developed on board processing (OBP) that will further enhance the service.
To support the Ovzon next generation satellites, new terminals with electrically steered antennas and distributed amplification are currently being developed, with extremely small form factors, high connectivity and exceptional performance.
Executive Comment
Per Wahlberg, CEO at Ovzon, said that contracting the launch supplier of the company's first Ovzon satellite is an important and exciting step for the firm. SpaceX offered a competitive solution with their Falcon Heavy launch vehicle that will gain Ovzon access to space in a timely and reliable manner. The satellite is expected to be launched no earlier than Q4 2020. The procurement of the satellites is now also in the final stage. Earlier this month, the company ordered and started the manufacturing of the first Ovzon On-Board-Processor (OBP), one of the most advanced of its type. Ovzon continues to work toward the firm's goal of revolutionizing mobile broadband via satellite by offering the highest data-rates through the smallest terminals.