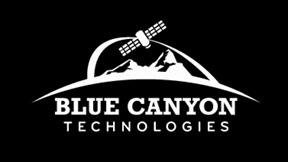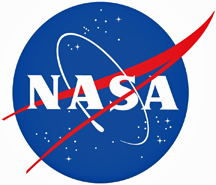 Blue Canyon Technologies (BCT) will continue operating two NASA-funded cubesats, TEMPEST-D and HaloSat, from the company's mission operations center in Boulder, Colorado.
Both TEMPEST-D, short for Temporal Experiment for Storms and Tropical Systems — Demonstration, and HaloSat's mission of an investigation of the Milky Way's galactic halo, were launched from the International Space Station in July of 2018. A year later, both six-unit cubesats built by BCT are working well, said BCT CEO George Stafford.
Stafford added that the contract extensions reflect the performance of BCT hardware and the firm's ability to operate missions and deliver mission data to the firm's customers. The complete turn-key and affordable solutions from BCT enable these missions to continue far beyond their intended mission life.
BCT is building more than 60 spacecraft for government, commercial and academic customers. Increasingly, the company also operates satellites for customers. BCT currently operates five satellite missions and plans to begin 12 more in 2020, Stafford said.
The TEMPEST-D satellite makes global measurements of water vapor, clouds and precipitation using a five-channel millimeter-wave radiometer. The cubesat developed by Colorado State University, NASA's Jet Propulsion Laboratory, the California Institute of Technology and BCT. NASA's Earth Ventures program is sponsoring the mission.
Under the contract extensions, BCT will continue to operate TEMPEST-D for four months and HaloSat for five months, Stafford said. BCT officials declined to comment on the value of the awards.
HaloSat, a mission developed by the University of Iowa, is the first cubesat funded by NASA's Astrophysics Division. HaloSat relies on X-ray detectors to observe hot baryon gas in the Milky Way.
BCT is expanding rapidly. The firm, which has doubled its staff in the past year, plans to open a new 80,000-square-foot headquarters and production facility to be completed in 2020.
---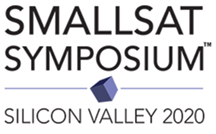 For all involved in the satellite and space industry and the various market segments that add value to these dynamic environments, the 2020 SmallSat Symposium is truly worth your consideration for attendance.
The 2020 SmallSat Symposium starts on February 3, 2020, with workshops, then the Conference runs February 4 to 6 at the Computer History Museum in Mountain View, California, in the heart of Silicon Valley.

The SmallSat Symposium is hosted by Satnews Publishers which, since 1983, has been a provider of a satellite news, media and events. This information packed forum was created to enable you and your company to secure a larger portion of market share as well as to take part in the next stages of your company's or organization's growth.
The personal connections at the SmallSat Symposium enable attendees to network with established organizations, subject-matter experts as well as 'New Space' entrants.
The SmallSat Symposium will focus on new technologies and the business environment that is shaping the implementation of smallsat constellations, smallsat launchers, the challenges facing the smallsat developer and actors as well as the enormous benefits of these advanced technologies that will benefit our world.
This event assembles more than 100 diverse speakers, all of whom possess deep industry experience. Additionally, numerous opportunities exist to mingle and network with peers while enjoying exceptional, complimentary meals and refreshment breakfast.
Learn more at this direct link...