VT iDirect, Inc. (iDirect) has revealed that the company remains the largest enterprise VSAT systems vendor by revenue at more than 36 percent and is the third largest enterprise VSAT systems vendor in the world as measured by shipped units, according to the soon-to-be-released COMSYS VSAT Report, 14th Edition.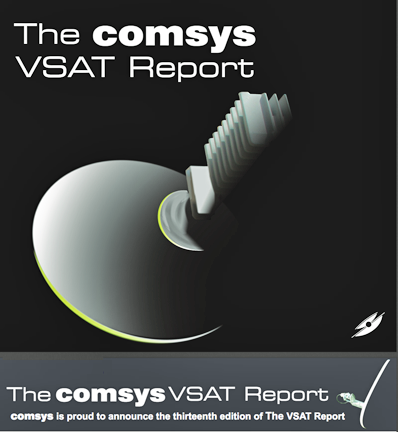 The report documents iDirect's successful efforts to create a common platform with the introduction of Universal Line Cards (ULCs) and interoperable remotes. This development simplifies the firm's customers' business growth by providing a seamless migration path and maximizing current platform investments.
COMSYS also details how iDirect's DVB-S2X technology will bring significant gains in performance, network simplicity and product field life to Evolution® and iDirect Velocity® with the ULCs and introduction of the new iQ Series family of remotes. The iQ series features three remote hardware options—desktop/indoor, rack-mount and board level terminals—with product capabilities and functionality defined by software, which COMSYS notes "brings an operational freedom and flexibility that enables a major competitive advantage to the users of its platforms." The iQ Series is built on a new DVB-S2X ASIC chipset that, according to the COMSYS report, features "higher level MODCODs, aggregate throughputs of 500 Mbps (forecast to increase to 1 Gbps in the future) and greater processing capabilities…"
Susan Bull, Senior Consultant, COMSYS, stated that iDirect has a clear vision of the objectives for its development efforts on both Evolution and iDirect Velocity and aims to provide the highest level of flexibility and investment protection for customers. The company's management has continued to innovate, develop and deliver its product lines whilst restructuring the company to meet the needs of its vastly larger customer base. iDirect is providing its customers with a smooth and cost-effective transition to take advantage of the latest developments the satellite world has been experiencing.