A longtime veteran of Harris Corporation (NYSE:HRS), Wes Covell, is retiring after a 26-year career. Coming onboard will be U.S. Army Brigadier General Chris Tucker who has been named Vice President and Managing Director of the company's Middle East Operations, based in Abu Dhabi.
William M. Brown, chairman, president and CEO said he wanted to thank Wes for his tremendous efforts throughout his career and for helping to expand their presence in this important region. General Tucker's extensive industry and military experience, combined with his in-depth understanding of customers' unique requirements, positions him well to continue our growth in the Middle East.

In his new role, General Tucker is responsible for the company's business development, marketing, partnerships and customer relations in the Middle East. He also will help expand Harris' market presence, particularly in advanced communications and battlefield management systems—including tactical radio systems, satellite systems, geospatial solutions, ISR and electronic warfare.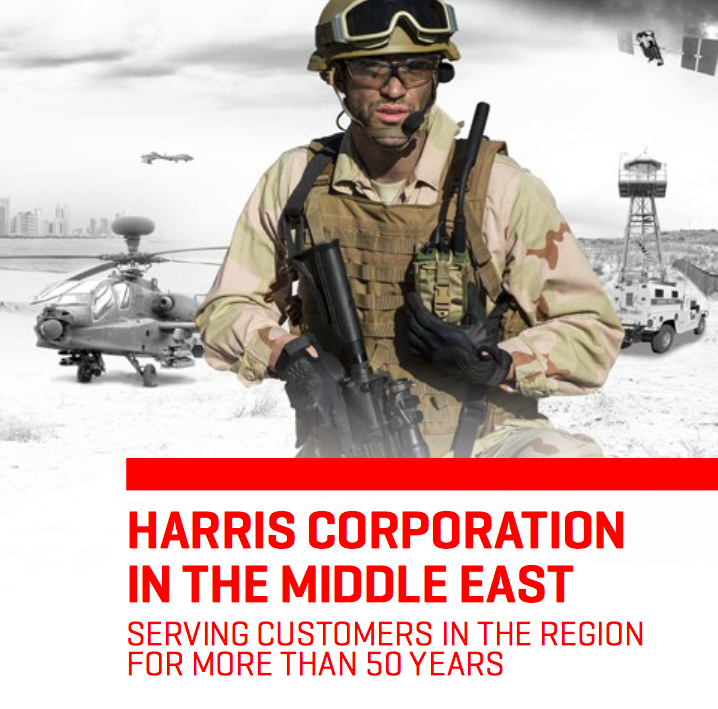 General Tucker previously was vice president, international business development at Harris. Prior to joining Harris, he had a distinguished 32-year military career with the U.S. Army, highlighted by troop assignments in infantry and armored divisions, including command positions from Lieutenant Colonel through Brigadier General. General Tucker was the Program Manager for the Saudi Arabian National Guard (SANG) Modernization Program and the senior advisor to the Deputy Commander of SANG. In this role, he oversaw the development and execution of U.S. Foreign Military Sales cases to modernize SANG's training, communications and armored vehicles. In his final assignment, he served as Commanding General for the U.S. Army Security Assistance Command, where he was responsible for the Army's Security Assistance and Foreign Military Sales programs.

General Tucker holds a bachelor's degree in business administration from The Citadel Military College and master's degrees in Military Operational Art and Science from the U.S. Army Command and General Staff College and the School of Advanced Military Studies.

Harris has operations across the Middle East, where it has been supporting customers for more than 50 years. The company's broad-based capabilities in the region include sales, engineering, training and customer support. Harris also partners with and maintains longstanding relationships with regional organizations, including Harris Atlas Systems, LLC – a joint venture between Harris and Atlas Telecom, a UAE based technology leader. The joint venture delivers advanced capabilities for innovative intelligence solutions.