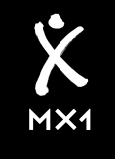 The contracts have been signed, and the acquisition is complete, so what's the next thing that happens with a merger of two companies that provide different services? A new name. Satellite operator, SES, has finalized their acquisition of RR Media, and so the two that are now one will be called MX1, a global media services company.
MX1 leverages the talents of both companies providing a full suite of digital video and media services. MX1 will work with media businesses to transform content into a viewer experience for a global audience. Using the combined global networks of the merged companies their services will provide content management and distribution services, as well as their cloud technologies, that will maximize their audience's reach over multiple screens, also increasing financial opportunities for their customers. These services include a comprehensive range of video and media solutions delivered over satellite, fiber and the Internet.
MX1 offers enhanced services to all of SES PS's and RR Media's existing customers and partners. Together, MX1 distributes more than 1,000 TV channels, manages the playout of 440 channels and delivers syndicated content to more than 120 leading subscription VOD platforms. The new company has 16 offices worldwide and operates six global state-of-the-art media centers for customers enabling them to reach billions of people around the world.

Statement made by the former RR Media CEO who is now the new CEO of MX1:
Avi Cohen, former CEO of RR Media and newly-named CEO of MX1, said, "This is an exciting day for us as we introduce a new company to the industry and our new brand name and logo. MX1 enables new richer viewers' experiences, the widest audience reach, and new business models for broadcasters, rights holders, sports organizations and distributors. We deliver these experiences like no one else, with unrivalled expertise, an unmatched range of capabilities, proven flexibility, and an enhanced global presence. This merger allows us to scale-up on a global basis and become the world's leading media services provider, delivering next-generation digital video and media solutions to our worldwide customers. Closer to them, wherever they are, we enable them to optimize their media and deliver it to global audiences like never before."
MX1 brings a new kind of business to the market, serving global customers as a complete end-to-end media experience provider. We look forward to presenting our new complete global offering and the management team at IBC Amsterdam in September," continued Cohen.
MX1 will present its full range of services at IBC2016 at the RAI Amsterdam, September 9-13, Stand no. 1.B24.