The joint venture between Intelsat and SKY Perfect JSAT, known has Horizons, has signed on with Arianespace to launch the Boeing manufactured Horizons' 3e satellite.

This launch will occur late in 2018 and will be conducted from the Guiana Space Center in French Guiana. Horizons 3e will complete Intelsat's global EpicNG network. The high-throughput satellite's C- and Ku-band transponders will provide 22 Gbps+ in growth capacity for aeronautical and maritime mobility applications spanning from Asia and the Pacific to North America. Horizons' 3e is also expected to support further development of specialty networks for governments. The spacecraft will weigh 6,500 kg. at liftoff.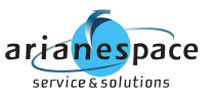 Arianespace CEO Stéphane Israël stated this his firm is delighted to be working with both of those companies, who have always placed their trust in Arianespace. Plus, he added that this is a special honor to be able to announce this contract during Arianespace's annual Japan Week activities in Tokyo.
Ken Lee, the Senior Vice President, Space Systems, at Intelsat added that Horizons' 3e will complete the Intelsat EpicNG network, creating a global footprint and enabling high throughput services for cruise, aeronautical and broadband customers in the APAC region.
For SKY Perfect JSAT, Koki Koyama, Director of the Board and Senior Managing Executive Officer reported that Horizons' 3e is a significant project for both Intelsat and SKY Perfect JSAT and will lead to the expansion of the firm's next-generation business in Asia and the Pacific.